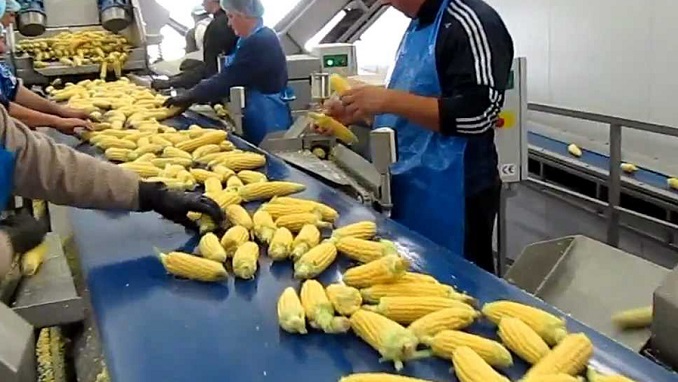 U.S. agricultural company Archer Daniels Midland Co. (ADM) inked a deal to buy a stake in corn mills in Russia, the company said on Thursday. A statement said the agricultural merchant is seeking to broaden its business in the face of a global grain glut that is hurting profits.
According to Reuters, ADM agreed to buy 50 percent of corn wet mills owned by Russia-based Aston Foods and Food Ingredients, according to the statement. The mills in Ibred and Novlyanka are located near major customers in the Russian food and beverage industry, ADM said.
The deal helps Chicago-based ADM expand its sweetener and starches operations as a global oversupply of food commodities is making it tough for agricultural merchants to turn a profit on their core business: buying, processing and selling corn, soy, and wheat.
Mergers, acquisitions, and partnerships are seen as potential remedies for the glut if they open up new markets or help merchants operate more efficiently.
On Monday, ADM said it agreed to form a soybean joint venture in Egypt with rival Cargill Inc.
Wet corn milling is a more intensive, involved process than dry corn milling, which typically focuses on producing ethanol and animal feed.
With wet corn milling, the corn can be processed into a wider range of components, such as starches, sweeteners, gluten meal, protein, and corn oil as well as alcohols such as ethanol.
ADM has seen revenues from its sweeteners and starches operations soar in recent years, from around $300 million in 2011 to almost $800 million in 2017, according to ADM's financial data.
The company anticipates demand for high fructose corn syrup to increase by 6% between 2017 and 2020, with glucose and dextrose growing 9.1% – growing at "a greater pace than GDP" the company noted in its ADM Investor Overview presentation for February/March 2018.
Development of the sweetener and starches business has played a large part in propelling operating profits at ADM, which has seen its corn processing operations surpass those of its oilseeds processing operations in recent years.