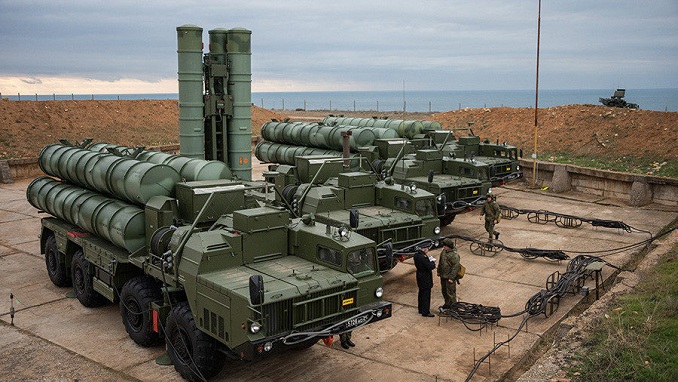 The United States proposed new sanctions against Turkey for the purchase of Russian S-400, RIA Novosti reported.
Congressmen Adam Kinzinger, Abigail Spanberger and Michael McCall introduced the bill. The document is called the "Law on Countering the Export of Russian Arms", it proposes to recognize the supply of S-400 as a "substantial transaction", which, under current U.S. law, requires sanctions.
The proposal of the congressmen is published on the Kinzinger website.
The supply of anti-aircraft missile systems, which caused a crisis in relations between Ankara and Washington, began in mid-July last year. The United States demanded to abandon the transaction and acquire their Patriot complexes. At the same time, the Americans threatened to delay or even cancel the sale of the latest F-35 fighters to Turkey, as well as impose sanctions against it. Ankara refused to make concessions.
Last year, Russia completed the first contract for the supply of four S-400 divisions to Turkey in the amount of $2.5 billion. In June, the parties also agreed in principle on the supply of a second set of air defense systems.
A few weeks ago, Senator John Thune made an amendment to the U.S. defense budget, in which he proposed to buy out S-400 systems from Turkey. Then the official representative of the Federal Service for Military-Technical Cooperation, Maria Vorobyova, noted that Ankara would not be able to transfer anti-aircraft missile systems to Washington without the consent of Moscow. In addition, spokesman for the ruling Turkish party, Omer Celik, emphasized that there were no legal grounds for reselling the S-400.