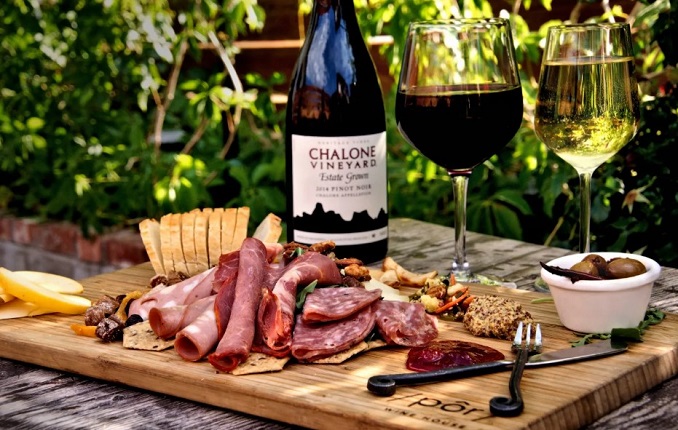 A "Wine House of Azerbaijan" was opened in Yekaterinburg on Monday, a move aimed at boosting sales of wines from the former Soviet republic in Russia, Azer News reports. 
About 120 Azerbaijani wine products and alcoholic beverages are presented in the wine house, which is the third such venue opened abroad, said the country's economy minister Shahin Mustafayev, who attended the opening ceremony along with the Russian Minister of Industry and Trade Denis Manturov. 
The two previous wine houses operate in two Chinese cities. Azerbaijan also plans to open a wine house in St. Petersburg in the second half of 2019, Mustafayev said.
On the same day, the two ministers discussed issues of economic cooperation on the sidelines of the international industrial exhibition INNOPROM in Yekaterinburg.
Manturov noted that the Russian-Azerbaijani trade turnover amounted to $561 million in January-March 2019, which is 10 percent more than a year earlier. In his words, the exports increased by 7.3 percent up to $412 million.
He reminded that the sides discussed agricultural trade during the previous meeting in April 2019. 
"The indicators of mutual trade are growing; I hope that this trend will continue this year. The next meeting may take place before the end of the year in Moscow," he said.
Mustafayev, in turn, stressed that the international industrial exhibition INNOPROM demonstrates successful results and is important for interregional relations. "We can reach a new level only through cooperation," he said.
Yevgeny Kuyvashev, Governor of the Sverdlovsk region, said that according to the results of 2018, the mutual trade turnover of the region with Azerbaijan amounted to $95 million, which is almost twice as high as in 2017.