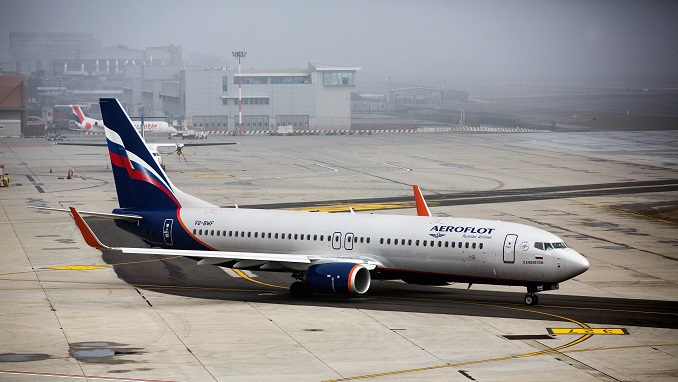 The credit status of state-run Aeroflot Group, Russia's largest airline consortium, has been upgraded by credit ratings agency Fitch to "BB" from "BB-" with a stable outlook, Travel Daily News International reports.
A strong market position that, in the first six months of this year, has strengthened to a 43 per cent market share on both international and domestic routes from 31 per cent in 2014, has supported Aeroflot Group's solid business profile, Fitch said.
The company's relatively diversified route network and favourable hub position have also supported Aeroflot Group's raised status, according to the agency. It is also enhanced by a multi-brand strategy within the group, including daughter companies Rossiya and low-cost carrier Pobeda, which is aimed at capturing customers in all market segments – and also increasing passenger traffic numbers. At the same time, Aeroflot operates a young aircraft fleet, with an average age of 6.3 years.
The group is continuing to grow, with its passenger traffic now up to 28 million, a 13.4 per cent increase in the first six months of this year, outpacing the overall Russian market growth figure of about nine per cent, a market beating performance which was influenced primarily by the contribution of its budget carrier Pobeda.
Aeroflot Group's new 'BB' rating is a two-notch uplift because the Russian Federation is the majority shareholder of Aeroflot Group with a 51.2 per cent direct ownership. In calculating its ratings, Fitch considers status, ownership and control as well as track record and expectations as strong factors due to the Aeroflot Group's inclusion in the nation's list of strategically important enterprises.
Fitch currently views the socio-political implications of Aeroflot Group's default as moderate, since the airline is important for developing connectivity among various regions in Russia and substitution is likely to lead to temporary disruptions in service.