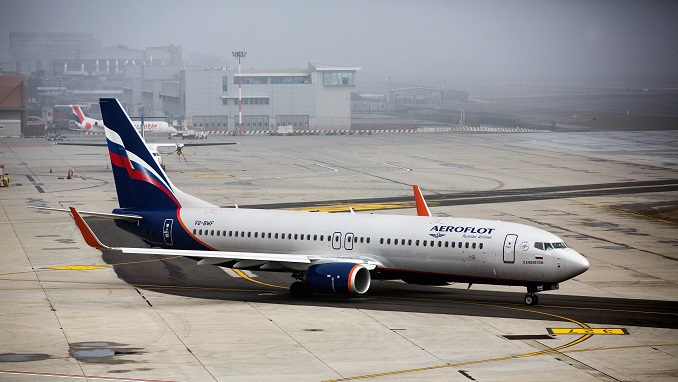 Russian state-run air carrier Aeroflot announced on Saturday changes to flights to and from European destinations after EU countries began imposing travel restrictions to contain the spread of the coronavirus, the Moscow Times reports.
"From 16 March, scheduled flights will be temporarily suspended between Moscow and Barcelona, Burgas, Frankfurt, Heraklion, Munich, Thessaloniki and Zurich. Flight frequencies will be reduced between Moscow and Copenhagen (from 14 March) and Prague (from 16 March) following decisions taken by local authorities to restrict entry for foreign tourists," it said.
Flights to and from non-EU countries Norway and Switzerland are included in the new limits.
But air services between EU capital cities and Moscow are exempt from the restrictions, as well as flights to and from Oslo and Geneva.
Flights by Aeroflot co-owned airline Rossiya Airlines from St. Petersburg to Europe, operated under Aeroflot's SU code, will also be grounded. The company is working to charter flights to bring home Russians stuck abroad.
Passengers affected by travel restrictions in the countries of departure, destination or transfer may seek a penalty-free refund or change of dates, according to the statement.
Russian news agencies reported that air travel between Moscow and the United Kingdom, which has left the EU, would also not be impacted.
Russia has declared 63 cases of COVID-19 but no fatalities, according to official figures published Sunday.