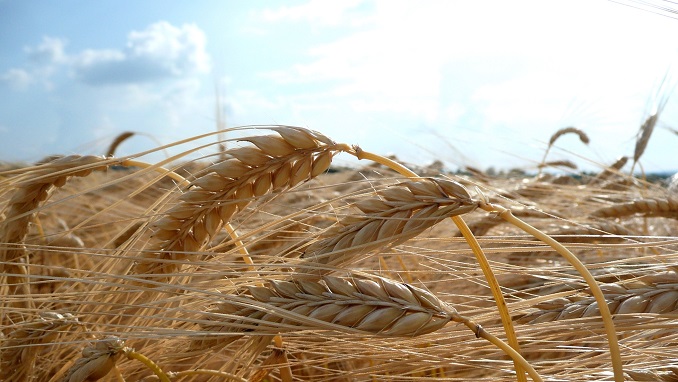 Russia's Agriculture Ministry expects wheat harvest to reach 75-78 million, and probably even 80 million tons in 2019, UkrAgroConsult reports.
"According to the forecast of the Russian Agriculture Ministry, wheat harvest will be 75-78 mln tonnes in 2019, an increase of at least 4% compared with last year. Meanwhile, in case of favorable conditions the forecast may be raised to 80 million tonnes," the ministry said in a statement on Tuesday.
This year's grain harvest has been also confirmed at 118 million tonnes (+5% against 2018), which will satisfy the requirements of the domestic market with a concurrent increase in exports of primary produce and processed products meeting the target envisioned by the federal project on export of agriculture products.
According to the data provided by the national statistics service Rosstat, Russian farmers harvested 113.25 milion tons of grain in 2018, and 135.4 million tons in 2017.
The project 'Export of Agriculture Products' is targeted at boosting exports of agricultural produce from $25.9 billion in 2018 to $45 billion by the end of 2024.
Meanwhile, Russian wheat export prices continued to fall last week in the context of the dynamics of world markets. According to the Institute for Agricultural Market Studies (IKAR), the price of a ton of wheat with 12.5 percent protein content fell a week to $226 from $234 free-board in Novorossiysk.
SovEcon recorded a decrease in the price of this class of wheat for this period by $5 to $235.5 per ton of free-board in deep water. Barley prices dropped $6 to $220 per ton.
"There are no serious factors for such a strong fall. Perhaps the market was counting on weather problems with winter wheat in the Northern Hemisphere, but they are still not there. There were strong expectations of almost complete withdrawal of Russian wheat from the export market, which also did not happen," SovEcon analysts wrote.