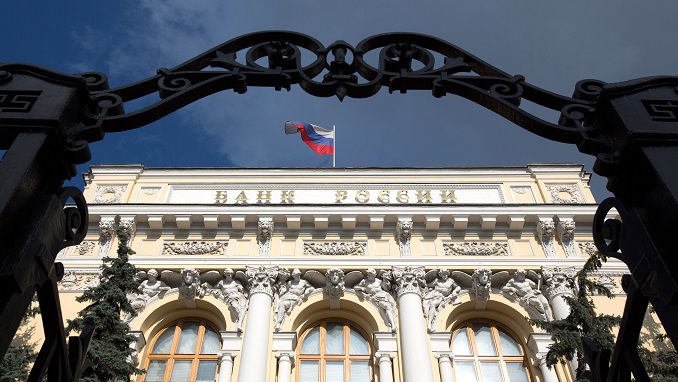 The Bank of Russia says it may cut its key interest rate as soon as late 2019 if the economy develops in line with forecasts, the bank's head of monetary policy department said on Tuesday, Russian news agency Regnum reported.
Alexey Zabotkin, the central bank's director of credit operations, told reporters that the regulator will need to assess at a board meeting this month if the two rate increases it carried out in 2018 would be enough to keep inflation in check.
Zabotkin also said that inflation trends are currently below the central bank's base scenario, adding that it was now less likely that annual inflation would accelerate to 6 percent this year – as the bank had previously predicted.
Last week, the Bank of Russia said it will try to keep inflation within the range limits, despite criticism against the background of the key rate increase in 2018.
"Now we experience a temporary increase in inflation mostly because the VAT rate was increased, and we raised the key rate to prevent inflation from upward spiraling. We expect it to reach as much as 5.5-6% by the end of Q1, and then it will start decreasing," the central bank's governor Elvira Nabiullina said in an interview with the International Monetary Fund's (IMF) periodical journal.
"Once again, we've faced critics because of the key rate, but we also see how fast people started to take low inflation as normal, how much they are concerned about its growth. And this helps to set our priorities straight: low inflation is important for everyone, we'll do what's needed to keep it within the target in spite of critics," she added.
A Reuters monthly poll of 19 analysts and economists showed Russian inflation is likely to be lower than previously thought in 2019, giving the central bank less need to hike rates.
Annual inflation has been on the rise in the past few months as Russia raised value-added tax (VAT) this year to 20 percent from 18 percent, while the weaker ruble made imported good and services more expensive.