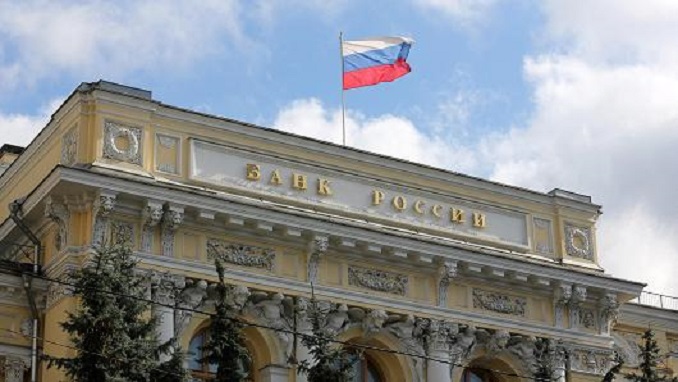 The Board of Directors of the Russian Central Bank has decided to raise its key rate to 7.75%, the regulator said in a press release after a board meeting on Friday, Bloomberg reports.
"The decision taken is proactive in nature and is aimed at limiting inflation risks that remain elevated, especially over the short-term horizon. There persists uncertainty over future external conditions, as well as over the reaction of prices and inflation expectations to the upcoming VAT rate increase. The increase in the key rate will help prevent firm inflation anchoring at the level significantly exceeding the Bank of Russia's target," the regulator says.
The Bank of Russia also said it does not rule out further key rate hikes.
Russia's annual inflation will return to 4% in first half of 2020. The economy's inflation rate stood at 3.9% in annual terms as of December 10. Russia's GDP growth in 2019 is expected to hover in the 1.2-1.7% range, with growth rates expected to increase in the future, the Russian Central Bank said.
"The newly attracted budgetary funds will be used to boost government spending, including spending on investments, as early as 2019. As a result, according to the Bank of Russia forecast, GDP growth in 2019 will range between 1.2% and 1.7%. The following years might see higher growth rates as the planned structural measures are implemented," the regulator said.
"The central bank will consider further key rate increases based on inflation and economic dynamics relative to forecasts, as well as risks posed by external conditions and the reaction of financial markets," the central bank said.
The regulator last raised its key interest rate to 7.50% in September, when it also said it would not make any foreign currency purchases until the end of the year, citing the risk of higher inflation and rouble volatility.
It was the first time the central bank had raised the key rate since late 2014 when it had to step in to help stabilize the tanking rouble.