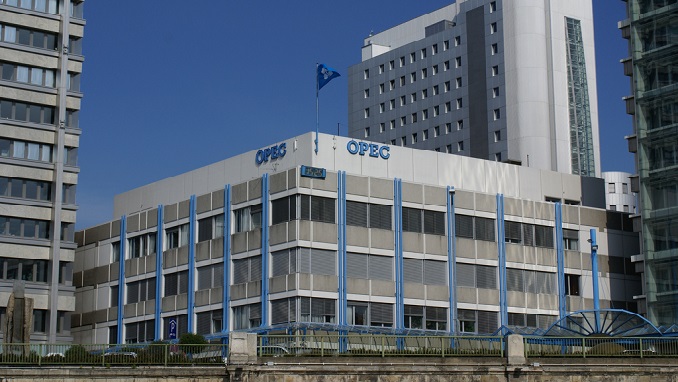 Russian pipeline monopoly Transneft expects Russia's oil output to rise by about two million tons next year, the company's head Nikolai Tokarev said in an interview with Rossiya 24 on Friday.
"So it is not falling despite our agreement," Tokarev said in reference to the global oil output deal between OPEC and non-OPEC producers last week.
Major oil producers including Russia agreed earlier this month to cut oil production and boost the market following tense negotiations and despite opposition from U.S. President Donald Trump.
Tokarev also said that exports of Russian oil declined in 2018 by around 5 million tons due to a number of factors, including the OPEC+ agreement to reduce production.

According to Russia's Federal Customs Service, in January-October 2018, Russian oil exports increased by 38.6% in value terms compared to the same period last year and reached $106.59 billion, but the volume of oil exports over 10 months of this year decreased by 0.1% and amounted to 213.471 million tons.
At the end of 2016 Russia and OPEC reached an agreement to cooperate and boost prices by reducing output. Other non-OPEC countries – Kazakhstan, Azerbaijan, Mexico, Oman, and others also took part in the deal. The alliance, which became known as OPEC+, agreed to reduce production by 1.8 million barrels per day from January 2017.
The production restrictions were in force until July this year when, due to U.S. sanctions against Iran and the dramatic decline of production in Venezuela, it was decided to restore production by 1 million bpd.