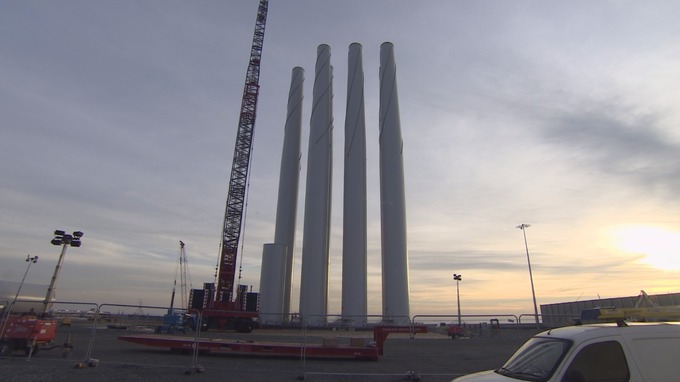 Spanish energy company Windar Renovables and Russian partners Rusnano and Severstal have opened a plant for manufacturing turbine towers in Russia, Renewable energy magazine reports.
Windar said the factory, at Taganrog in Rostov, is the first such facility in Russia.
Commissioning of the factory required an investment of about $12 million that will see towers produced each year for up to 300MW of onshore wind capacity after 2020.
A new company, WRS Towers, was established in partnership with Russian companies Rusnano and Severstal, with the latter providing steel plates for the towers.
Windar said initially the main client will be a joint venture of Fortum and Rusnano called OOO Vetroparky FRV, which was awarded tender projects which have a combined capacity of 1.8GW.
"The new factory will increase production capacity in the Rostov region, using new technology and knowledge from all over the world. Windar Renovables, which is leading the project with a 51% share in WRS, has found the best partners in Rusnano and Severstal, and therefore we expect a lot to come of this union in the future," said Windar Renovables executive president Orlando Alonso.
"The launch of the first steel tower production plant, one of the key components of the wind turbine, is a historic event for Russian energy and mechanical engineering. This makes us confident that Russia will maintain its status as an international energy power for generations to come," Rusnano president Anatoly Chubais added.