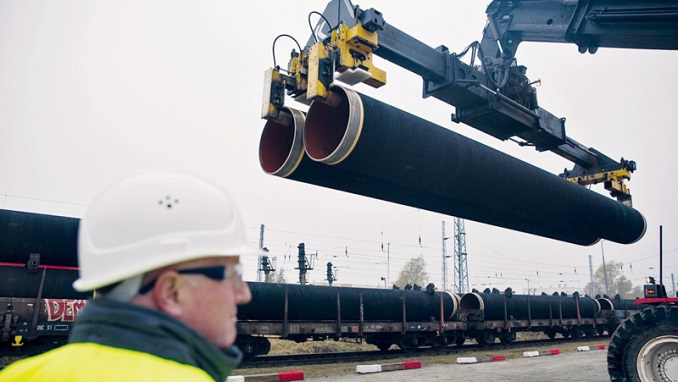 Russia is planning to build a new transport and logistics center close to its border with China, WorldHighways reported. The facility will be constructed in the Jewish Autonomous Region in the country's Far East, sited close to the new Amur River Bridge, currently being constructed to improve transport links between the two nations.
In addition to the new road bridge, a new rail crossing will also be built. According to the authorities, these will help provide much-needed economic development for both Russia and China in their respective territories on either side of the border.
The hub will be situated along a new route linking China's Dalian with Russia's Novosibirsk. The highway goes through 20 Chinese and Russian cities, linking Asia Pacific and Europe.
Speaking to CGTN, Chinese deputy transport minister Liu Xiaoming recently hailed the 5,500-kilometer road transport route, saying it could help integrate China's Belt and Road Initiative with Russia's Eurasian Economic Union."
The Russian Ministry of Transport's Alexei Dvoinykh agreed.
"The new route means that Russia and China have common views on the two countries' cooperation," he said. "The Russian people are looking forward to more goods from China – great opportunities for Chinese companies."
Trade volume between China and Russia stood at around $84 billion last year – but the plan is to more than double that amount by 2020. The new Dalian-Novosibirsk route is expected to help achieve that goal, but making it more time-efficient is important, officials say.
The route implements the United Nations' TIR system – which could cut custom clearance time up to 80 percent.
"The goods will be inspected at the origin and only be inspected at the final destination," Secretary-General of the International Road Transport Union Umberto de Pretto said.
"I mean, it could go through all the different borders without stopping the truck, without having to open the truck, because it is sealed at the origin and will only be inspected at the final destination. So it's a huge facilitation advantage."