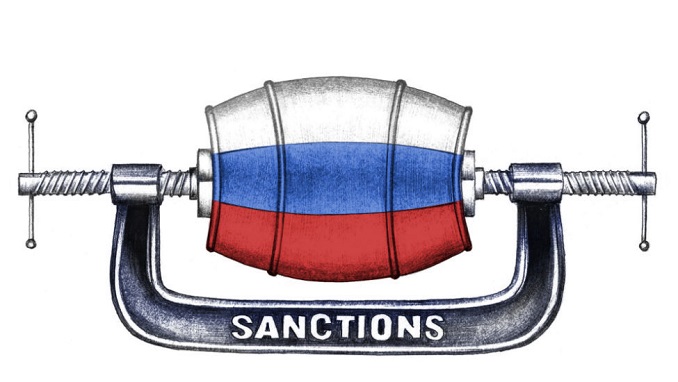 The fear of new U.S. economic sanctions against Russia is weighing on the minds of investors when it comes to Russia, Eric de Beauchamp, Senior Vice President at Credit Bank of Moscow, has said in an interview with Bonds & Loans.
"Possible new sanctions against Russia and, consequently, resumption of foreign capital outflows, are likely to remain the central factor that will affect the ruble exchange rate. On top of this, purchases of hard currency by the Ministry of Finance and the Bank of Russia, which were postponed for several months, may restart from early 2019," de Beauchamp said.
"Recent months have seen no clear correlation between oil prices and the value of the Russian currency. While oil prices have dropped by nearly 20% since this summer, from about $80 to $60 per barrel, the ruble has only shed 1.5% of its value against the dollar, from 65.5 to 66.5 per USD. In this regard, an oil price in the range of $60 to $80 per barrel should not significantly impact the USD-RUB exchange rate," CBOM's VP said.
He added that given the geopolitical situation and the need to resume dollar purchases on part of the Ministry of Finance starting early in 2019, the ruble is likely coming under increasing pressure in the months to follow.
Asked if the current tougher stretch in the economy shows signs of corporates shifting from bond market borrowing to loans and syndications, de Beauchamp said it is too early to see this.
"This year we are indeed witnessing some jitters in the capital markets, associated primarily with sanctions-related negativity, but no more than that. Of course, against this backdrop, the current market situation looks worse than last year and placements of new bond issues decreased. We have already been living under sanctions for several years, and the majority of market participants (both borrowers and representatives of the investment community) have already developed a certain immunity. That said, this year the most negative impact on the market has been driven not so much by the imposed sanctions, but by the uncertainty concerning potential future ones," de Beauchamp said.