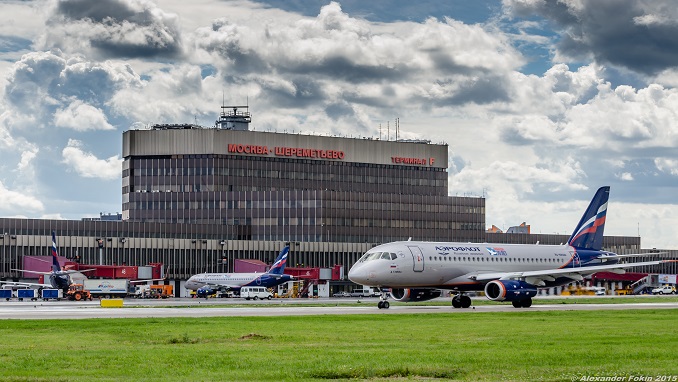 Sheremetyevo International Airport and Aviasales summed up interim results of their joint air ticket search service for the period of January-November 2018. The handy widget continues to help passengers book flights just with a few clicks, Aviaport informs.
Sheremetyevo became the first Russian airport, which began working with the Aviasales search form. A passenger, using the official site of Sheremetyevo, can compare prices of tickets on the bases of hundreds of airlines and online agencies, and choose the most advantageous offer. During 2018, this option has already been used over 200 thousand times.
According to the data, the average price of a return ticket departing from Sheremetyevo costs 20,162 rubles, which is 11% less than in 2017. Experts attribute the decrease in ticket prices to an active increase in the number of destinations and the development of the Sheremetyevo route network.
The cheapest flight from Moscow to Rostov-on-Don by Nordwind Airlines was 1,218 rubles, and in contrary, the most luxurious booking was a KLM airline business class ticket to Ecuador and back, for the price of 221,558 rubles.
The most popular tourist destinations from Sheremetyevo were Simferopol, Sochi, Petersburg, Krasnodar, Yerevan and Prague. According to service statistics, visitors on the Sheremetyevo website mainly search for domestic flights, and they account for 65% of all bookings.
At the same time, there is an increase in interest in exotic and sunny destinations – compared to last year, tourist demand in Dubai, Istanbul and Bangkok has increased by 20%, and for Seoul and Tel Aviv by 10%. In turn, European destinations have become more popular by 13%, especially flights to Belgrade, Sofia and Brussels.
In addition, experts have identified some of the habits of metropolitan travelers: 49% of site users book tickets on the eve of their trip, 28% buy a week before their expected departure and only 23% buy a month or more before the trip.
Regardless the preferences that passengers have, the service for finding tickets from Aviasales on the Sheremetyevo website makes it possible to optimally plan a future trip both in one day and in a month, while finding the right flight, taking into account the necessary transportation, while also significantly saving money when buying the tickets.