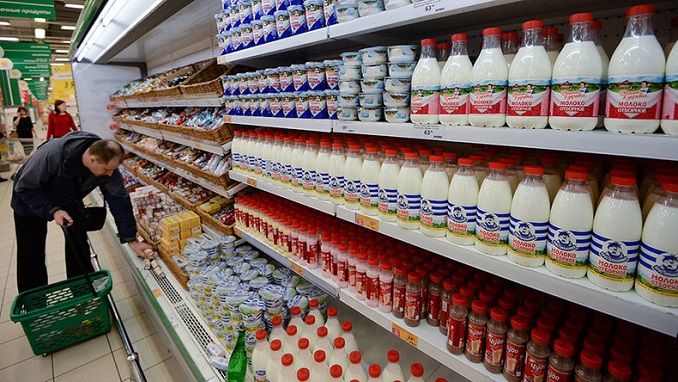 Russians are spending almost a third of their income (31.2%) on food, a new study from RIA Rating, a branch of the RIA news agency, has revealed.
The study looks into the spending habits of citizens of 40 European countries, as well as Russia, Kazakhstan and Turkey.
Luxembourg spends the least of all on food (8.7%). They are followed by the UK (10%), the Netherlands (10.6%) and Ireland, Finland, Austria, Norway and Switzerland, all of which spend 12%.
Ukrainians spend the most, where food takes up 50.9% of the domestic budget, and then Kazakhstan with 46%.
The third Russians spend on food is a significant improvement from two years ago where the share of spending of food crept up to 55% according to VTB Capital, and is on a par with the boom year level of spending.
While Russians' real income has fallen dramatically in dollar terms, so have prices and with heavy investment in domestic food and food processing industries in the last four years. Expensive foreign food imports that used to account for some 50% of all food on the shelves (and over 60% in the big cities) has also fallen dramatically, the report says.
According to the researchers, the standard of living also affects the share of spending on leisure and culture.
The leaders in this category are Sweden (18.7%), the United Kingdom (13%) and Austria (11.5%). And in the first two, the share of spending on leisure and culture even exceeds the share of spending on food.
Russia is in the middle of the list with a value of 6.9%, RIA Rating said.