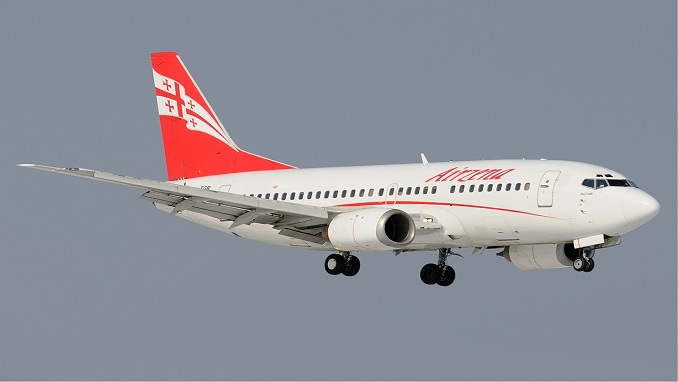 Russian President Vladimir Putin has temporarily banned passenger flights from Russia to Georgia, the Kremlin said on Friday following an outbreak of unrest in Tbilisi triggered by the visit of a Russian lawmaker, Reuters informs.
The Kremlin said it was also recommending travel agencies suspend tours to Georgia from Russia. On Saturday, the Transport Ministry said that it suspended passenger flights of Georgian airlines to Russia.
Georgian President Salome Zurabishvili had earlier blamed Moscow for the unrest, suggesting a "fifth column" loyal to Moscow had stirred up trouble, an allegation Russian Prime Minister Dmitry Medvedev dismissed as a distortion of reality, Reuters adds.
Violence flared in the Georgian capital late on Thursday, where police used tear gas and rubber bullets to stop crowds furious about the visit of a Russian delegation from storming parliament.
Hundreds of people, both protesters and police officers, were injured, some seriously, as demonstrators pushed against lines of riot police, threw bottles and stones, and grabbed shields, drawing a tough response.
Though ostensibly about how Georgia handles relations with Russia, with whom it fought and lost a brief war in 2008, opposition parties have sought to seize the moment to press much wider and unrelated demands and called on people to take to the streets again on Friday evening.
The speaker of parliament, Irakli Kobakhidze, resigned earlier on Friday, satisfying one of the protesters' demands.