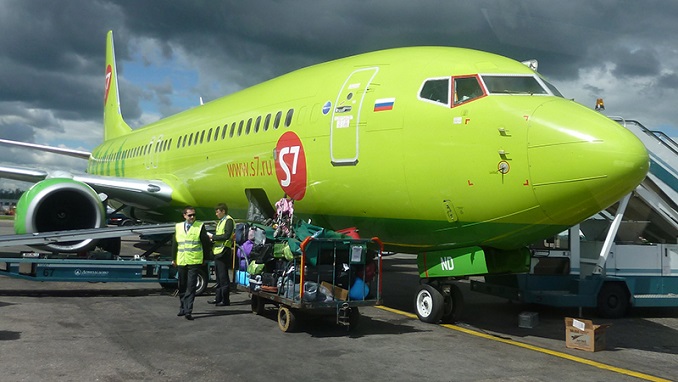 S7 Airlines resumes sales tickets from Moscow with the destination in Turkish cities of Antalya and Dalaman. Flights will restart from August 10, the airline says in its press release, TASS writes.
"S7 Airlines has opened air tickets sales for scheduled flights of the air carrier from Moscow to Turkish cities – Antalya and Dalaman," the air carrier said.
The airline's announcement comes as Russia is scheduled to re-launch international travel starting August 1, as the country's prime-minister Mikhail Mishusting announced on July 24. "Flights will be operated from airports in Moscow and Moscow region, Saint Petersburg and Rostov-on-Don," he added last week.
The first countries to open borders for Russian travelers are Turkey, the UK and Tanzania, specified vice-premier Tatyana Golikova. According to her, starting August 1 Russian citizens may travel to London, to the island of Zanzibar "which is popular with tourists" and large Turkish cities Ankara and Istanbul. Flights to leisure destinations on the Mediterranean Sea — Antalya, Dalaman and Bodrum – will be resumed on August 10.
Travelers have been reminded that upon arrival to Russia they will need to present the negative results of PCR test for coronavirus valid not more than 72 hour prior to departure. The test for Russian citizens may be done upon arrival in Russia, Russian Aviation Insider reported.
Transport minister Evgeny Ditrikh assured that the list of destinations available to Russian travelers will gradually expand. At present Russia is negotiating mutual restart of air connections with 30 states.
Russia closed borders and suspended international air travel on March 28 in response to coronavirus pandemic.