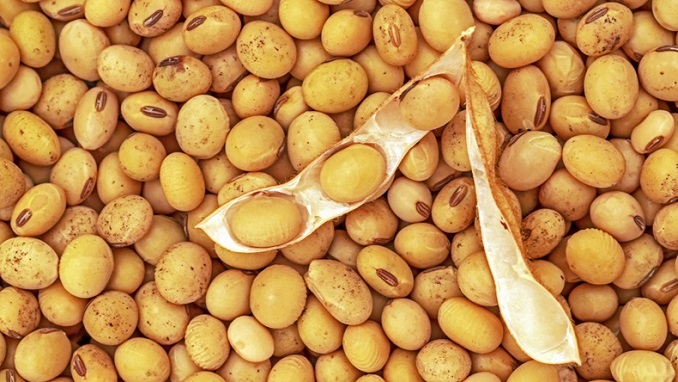 China has agreed with Russian authorities to "deepen trade in soybeans and other agricultural products" during a meeting this week, the South China Morning Post reports citing commerce minister Zhong Shan.
Zhong, a recent addition to Beijing's negotiating team in trade war talks with Washington, met with the Russian minister for economic development Maxim Oreshkin on Tuesday to discuss ways in which the two countries could increase bilateral trade, according to a statement released by China's Commerce Ministry on Thursday.
China looks to diversify its soybean supply away from the United States and has virtually halted the import of soybeans from its biggest supplier after imposing 25 percent tariffs on soybean imports in retaliation to American tariffs on Chinese goods.
The meeting came after President Xi Jinping and Russian counterpart Vladimir Putin agreed to increase bilateral trade from US$107 billion in 2018 to US$200 billion a year during the St Petersburg International Economic Forum (SPIEF) in June.
At an investment forum in Moscow last year, Putin said that Russia would increase its production and export of soybeans to China in a bid to fill the gap in the market left by the U.S.
Despite this, Russian soybean exports to China actually decreased between September and May, according to Russian customs data. Over the same period in 2017 and 2018, Russia sold 690,000 tons to China, compared to 580,000 tons this season, said UKR-Agro Consult, a Ukrainian agricultural research house.