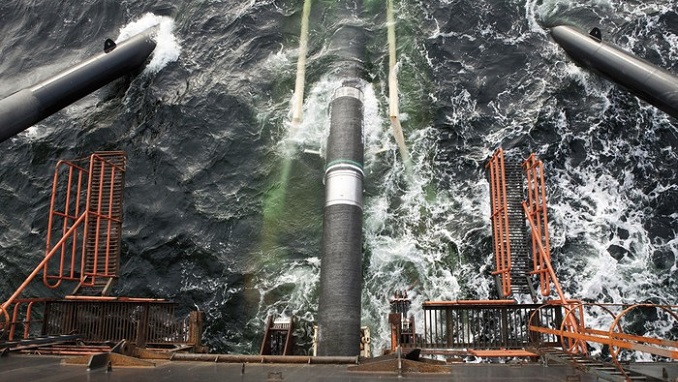 Vienna is deeply sorry for the U.S. decision to impose extraterritorial sanctions against the Nord Stream 2 project, bilateral negotiations would be useful to find a solution, Austrian Foreign Minister Alexander Schallenberg said on Friday, RIA Novosti reported.
He specified that there are a number of issues on which Austria and the United States differ or have different approaches, and the Nord Stream 2 project is one of them.
"We deeply and openly regret the extraterritorial sanctions imposed by the U.S. We would rather choose the path of bilateral negotiations to find a common solution on this issue," Schallenberg said following talks with U.S. Secretary of State Mike Pompeo.
The Nord Stream 2 project involves the construction of a gas pipeline with a capacity of 55 billion cubic meters per year from the Russian coast through the Baltic Sea to Germany. It is being implemented by Nord Stream 2 AG with the sole shareholder – Gazprom. European partners – Royal Dutch Shell, OMV, Engie, Uniper and Wintershall – are financing the project in total by 50%, that is, up to 950 million euros each.
The United States actively opposes the project, promoting its liquefied natural gas in the EU. The US imposed sanctions on Nord Stream 2 in December, demanding companies to immediately stop laying the pipeline. Swiss Allseas almost immediately announced the suspension of such work.
In July, the US State Department published recommendations under the CAATSA (Countering America's Adversaries Through Sanctions Act), including Nord Stream 2 and the second string of Turkish Stream. These actions put investments and other actions related to Russian export pipelines at risk of U.S. sanctions.
In addition, in July, the U.S. House of Representatives and the U.S. Senate approved their options for the 2021 defense budget, which contains expanded sanctions against the project.