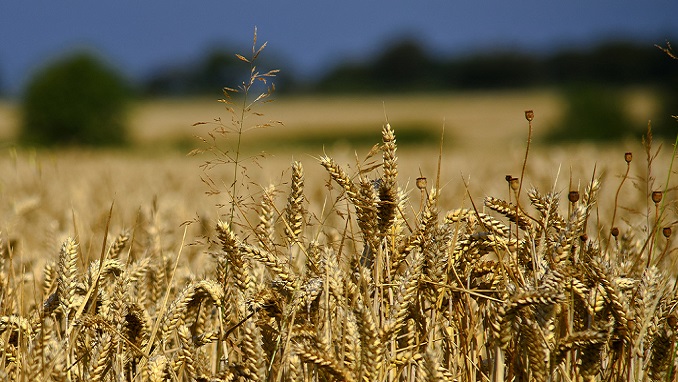 Egypt rejected a massive cargo of Russian wheat claiming it contains excessive levels of the common grain fungus ergot, which caused a global supply snag on Thursday, Reuters reported.
Egypt is the world's biggest wheat importer. According to a spokesman from the Egyptian Agriculture Ministry, the country's authorities have recently held back several Russian wheat Russian shipments.
Hamid Abdel Dayim said the 63,000-tonne cargo, sold to state grain buyer GASC, contained 0.06 percent ergot, just above the 0.05 percent limit permitted according to Egypt's state tender rules.
A source at the company responsible for the cargo said the wheat was in line with tender specifications.
Egypt is the largest and the most important wheat market for Russia, The agriculture safety watchdog in Moscow said it will send a team of specialists to Egypt to examine the situation on June 2, Interfax news agency reported, citing its spokeswoman Yulia Melano.
Egypt is unlikely to face any immediate shortages, as the hold-ups come amid a local harvest in which the government has already bought 3 million tonnes of its 3.5 million target, and strategic reserves are sufficient to cover the country's need for five months.
The country has in recent years baffled traders by applying tough import standards, most notably a zero tolerance level for ergot, which it later scrapped for the more internationally accepted 0.05 percent content level after major suppliers shunned state tenders.
Egypt's top administrative court this week backed the international standard favored by suppliers, freezing a lower court order that would have reinstated the total ergot ban.
Difficulties in doing business including tough inspections have prompted traders to add hefty premiums that total hundreds of thousands of dollars to offer prices in state tenders, premiums they say are necessary to hedge against the risk of doing business.