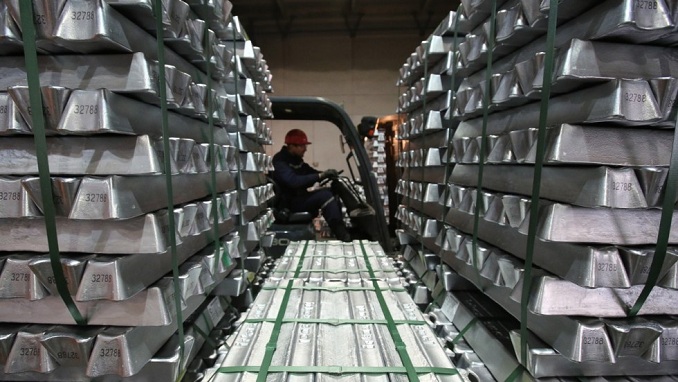 The Russian government will use up to $150 of money from the Federal State Reserves Agency Rosreserv to buy aluminum, in a move aimed at helping aluminum giant Rusal to cope with U.S. sanctions, Vedomosti reports.
Citing an order signed by Prime Minister Dmitry Medvedev, the newspaper says the Russian government plans to purchase up to 50,000 tons of aluminum, according to the document. Rusal owned by billionaire oligarch Oleg Deripaska is the sole producer of the metal in Russia.
However, the government's plans to buy this volume of aluminum won't be a giant order for Rusal. In 2017, the company produced 3.7 million tons of the metal and its revenue reached almost $10 billion.
In April, Deripaska and eight his companies, including Rusal and its parent company En+, were put on a U.S. Treasury Department sanctions list. U.S. residents are barred from doing business with these companies, while non-residents may face sanctions if they have any transactions with them.
However, the measures have not yet entered into force and have been postponed several times. The latest Treasury decision says the restrictions are expected to go into effect on January 7.
After Washington blacklisted Rusal and Deripaska, the Russian authorities have repeatedly voiced plans to support the company. One of the options is state purchases of the sanctioned companies' goods. Another option is temporary nationalization of the company, according to Kremlin Spokesman Dmitry Peskov.
Speaking on the government's plan to buy aluminum, Alexander Losev, Director General at Sputnik Asset Management, said although the assistance is small, it will be symbolic. Even this volume may bolster cash flow and this is positive for the company, though it won't be a great deal for the federal reserves agency.