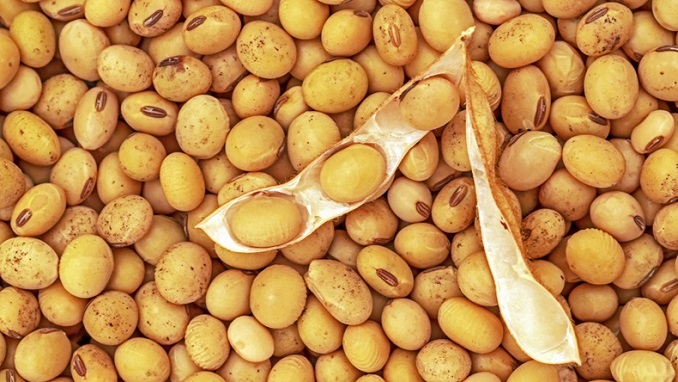 The 1,000-ton shipment of soybeans grown by China's Dongjin Group in Russia's Far Eastern region was offloaded in Fuyuan, in the Heilongjiang Province on Thursday, the Global Times reports.
The Chinese project marks the first time of non-genetically modified soybeans grown by a Chinese company in Russia and shipped to China by water.
The company expects to harvest 80,000 tons of soybeans on its 30,000-hectares farm in Khabarovsk, Russia's Far Eastern region in 2008. The company started exploring the region's potential in April 2017 and has so far leased 120,000 hectares of farmland in Russia.
"Development of Russia's Far Eastern region fits into China's Belt and Road initiative. Agricultural cooperation between the two countries is moving to a new stage, and it's a rare opportunity for China's companies to 'go out'," Wang Dajun, chairman of Dongjin Group said, noting the cooperation is strategically significant and will help supplement China's soybean imports.
The cooperation is supported by the local government of Fuyuan county which borders on Russia, and the Heilongjiang Shipping Group which helped build the wharf, the first grain-only wharf between China and Russia.
Sun Xuefei, chairman of the Heilongjiang Shipping Group, said on Thursday that economic and trade cooperation between China and Russia has shown new signs of growth amid China-U.S. trade friction.
"As a shipping enterprise, if we want to develop our water transport, we must focus on Russia. And the opportunity lies in Russia's bulk cargo. The most valuable and realistic option is grain."