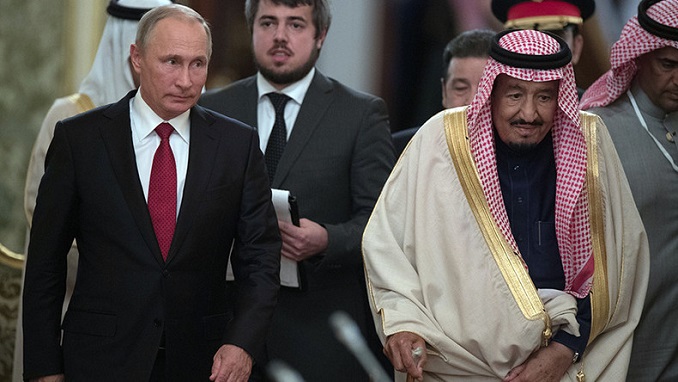 Russia's sovereign wealth fund, the RDIF (Russia Direct Investment Fund) has put together a delegation of 30 high profile executives from the country who will take part in the Future Investment Initiative business forum (FII) next week in Saudi Arabia, Reuters reported.
Western businessmen who had been due to attend the summit have earlier pulled out amid international concern over the murder of dissident Saudi journalist Jamal Khashoggi.
"RDIF has put together a representative delegation from Russia to participate in the forum, which includes more than 30 leading Russian entrepreneurs and leaders of major Russian companies, as well as public figures," the fund said without giving names.
The delegation to the FII, which will be led by Russian Direct Investment Fund head Kirill Dmitriev, has partnered with the State Russian Museum, located in St Petersburg, to present the works of 20th-century Russian artists including abstract painter Wassily Kandinsky.
Russian President Vladimir Putin said on Thursday that Russia did not have enough information about the unexplained disappearance of Khashoggi to justify spoiling ties with Riyadh.
The FII will be held in the Saudi capital on October 23-25 and will gather businessmen, politicians and public figures to discuss global investment-related topics.
In July 2015, RDIF and Saudi Arabia's Public Investment Fund (PIF) signed a partnership agreement to jointly invest in projects in Russia. Under the agreement, the Saudi fund's share of the investment will amount to $10 billion.