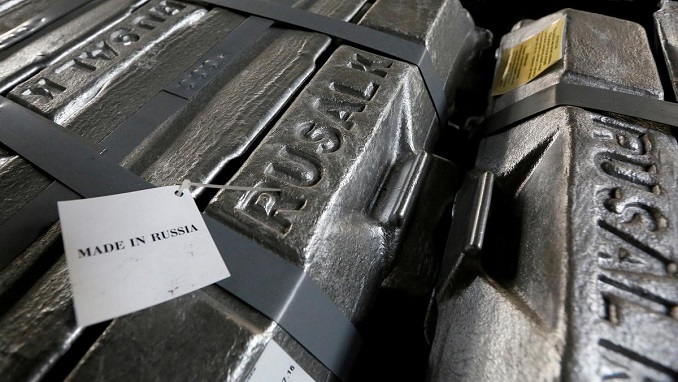 Russia's aluminum giant Rusal may be forced to close its Kubal aluminum smelter in Sweden if the U.S. sanctions are not lifted, a Kubal representative who declined to be named told TASS news agency on Friday.
The U.S. Treasury Department in April imposed sanctions against Russian billionaire Oleg Deripaska and some of the companies in which he is a large shareholder, including aluminum exporter Rusal, citing "malign activities" by Russia.
However, the sanctions have been postponed several times since as the United States considers removing Rusal, the world's biggest aluminum producer outside of China, from the U.S. blacklist if Deripaska drops his control over the company.
"If the U.S. sanctions are not lifted, there is a high probability, that Kubal will be closed," the source said, warning of the ramifications of a closure. "We are the only aluminum smelter in Sweden and an important EU supplier of automotive parts, construction elements and packaging, the indirect consequences of the closure are difficult to assess," the source stressed.
The Kubal aluminum smelter in Sweden, Rusal's only primary metal production facility outside of Russia, produced 123,000 tons of metal last year. It employs just under 500 people in Sundsvall, Sweden.
Rusal is heavily dependent on foreign operations to supply raw materials to its aluminum smelters. Last year, Rusal's international units accounted for 53 percent of its output of bauxite and 64 percent of its production of semi-processed sister alumina.