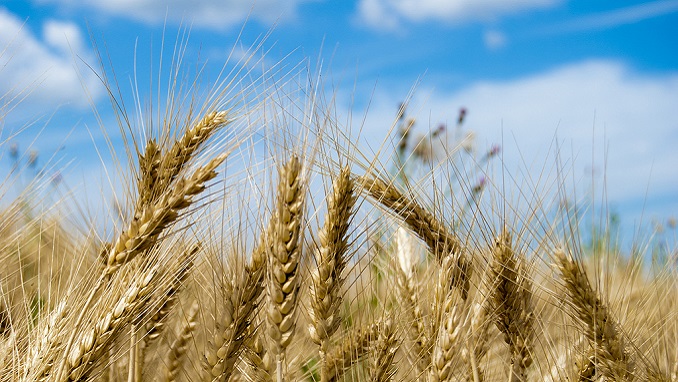 A drought damaging this year's wheat harvest in Germany is likely to cut the country's exports and customers may have to be supplied with grain from other regions, like Russia and Ukraine, leading German agricultural trading group BayWa AG said on Thursday.
The company's CEO Klaus Josef Lutz said the company was facing tighter supplies for its traditional German grain export business to regions such as Africa as the German crop was expected to be considerably smaller this year.
According to Reuters, the 2018 grain harvest in Germany will be the lowest in 24 years after a drought and heatwave heavily damaged crops, farm cooperatives have estimated. The hot weather has caused widespread damage to this summer's harvest in several other countries in northern Europe.
BayWa, which along with grains and oilseeds trading has wide-ranging activities ranging from fruit, vegetables to energy, on Thursday posted second quarter 2018 earnings before
tax (EBIT) up 13 percent on the year at 73.1 million euros ($84.71 million).
Quarterly sales rose 5.6 percent to 4.47 billion euros.
The company is one of Europe's largest soybean buyers for animal feed production. It is increasing soybean purchases from the United States as part of the fallout from the U.S./China trade war, Lutz said without giving figures.
China is currently making big purchases of soybeans from South America, especially Brazil, after imposing customs duties on U.S. soybeans, he said. Lack of Chinese sales means U.S.
soybean prices are low, he said.
"We are buying relatively cheap soybeans from the United States," he said. "This is now one of our largest sourcing regions."
Lutz said this was not because of the talks in July between U.S. President Donald Trump and European Commission President Jean-Claude Juncker after which Trump said the EU should buy more U.S. soybeans.
The soybean purchases are being made in the United States for commercial reasons "with or without a decision from somebody else," Lutz added.