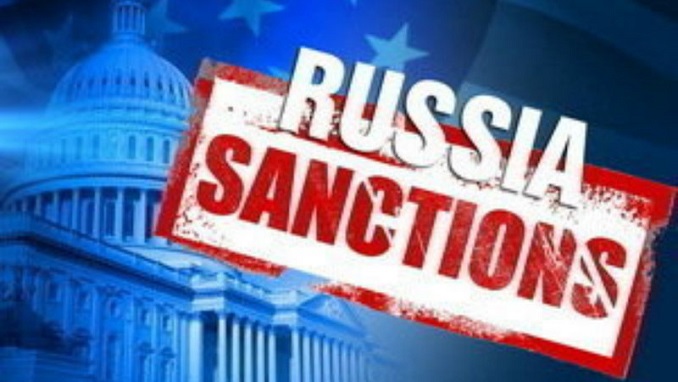 The Russian economy is well prepared for new U.S. sanctions, and this will limit the influence of a new U.S. bill calling for the most drastic measures so far, such as a potential ban on dollar transactions involving state banks, analysts say.
According to Platts, the new sanctions may accelerate Russia's efforts to switch to other currencies in international trading, while no immediate impact on oil and gas production levels is likely.
Congress is weighing draft legislation proposing more sanctions that target Russia's sovereign debt and its largest banks, as a response to alleged election meddling. The U.S. State Department also announced new restrictions to punish Putin's government for the nerve-agent attack on a former spy and his daughter in the U.K.
A second, more punishing round that includes "petroleum or any petroleum product" may come into force in three months, if Russia fails to meet certain conditions.
These sanctions are unlikely to have any noticeable impact on Russian oil producers as they supply only limited volumes of oil directly to the U.S. A bigger impact is expected on the economy in general as any loans and exports of goods and technology excluding food and other agricultural products could be banned.
Another bill introduced in mid-July, dubbed the Secure America from Russian Interference Act of 2018, could harm the Russian energy sector much more, if approved, analysts believe.
"It is unlikely to impact production levels in general, as oil companies are likely to find alternative technology and equipment, or produce it domestically, as we've seen recently when 2014 sanctions blocked transfer of equipment to certain projects," said Andrei Polischuk from Raiffeisen Bank. "But oil recovery rates may drop [in the longer term]."
Still, the sanctions are curtailing investment and Russian access to technology. Over the medium-term, Western restrictions could result in a cumulative output loss of 9 percent, according to the IMF. A July analysis by the domestic rating company ACRA found that the penalties affected about a fifth of Russian GDP. Meanwhile, retaliatory measures by Russia pushed up prices and reduced personal incomes by two to three percentage points in 2014–2018, it said.
"If the new bill on sanctions is approved and the U.S toughens the measures, then in the nearest future we can forget about growth in the area of 2 percent," said Tatiana Orlova, an economist at Emerginomics in London.