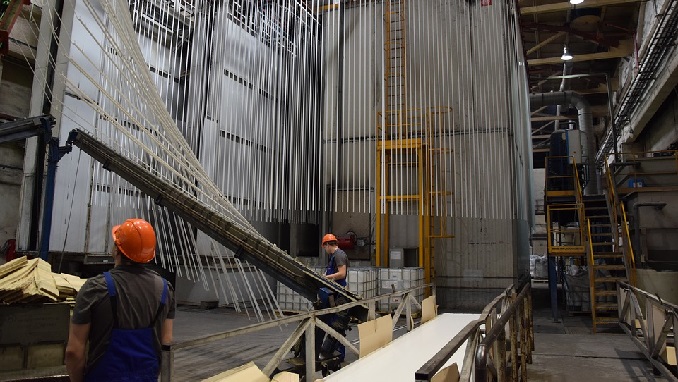 The Russian government is considering bolstering the state budget by raising more revenue from metal and mining companies that are earning windfall profits, according to proposals seen by Reuters.
Additional budget revenues are needed to help pay for Putin's promises to boost spending after his re-election this spring, according to the letter, which was addressed to Putin and sent from Andrey Belousov, the Kremlin's top economic aide.
The tax proposal could raise as much as 500 billion rubles ($7.5 billion) a year, according to the letter, which calculated rates based on profits from 2017. It would also affect chemical and fertilizer producers, the letter said. Spokespeople for the Kremlin and the government didn't immediately respond to requests for comment.
Mining and other non-energy companies have benefited from a rally in commodity prices and drop in the value of the ruble, but aren't paying taxes on this "excess income," according to the letter.
On Friday, billionaire Vladimir Lisin, who controls top steel producer NLMK, said that hitting Russian mining and metals companies with extra taxes because they are making profits will only encourage them to be less efficient.
"The proposed method of creating an extra tax base looks like an encouragement for inefficiency: the lower the profitability, the lower the tax that needs to be paid," Lisin said.
Lisin, who is also president of industry association Russian Steel, said the proposed measures need to be refined.
The proposals, which did not specify how extra revenue would be raised, were set out in a letter to Russian President Vladimir Putin from Kremlin economic aide Andrei Belousov.