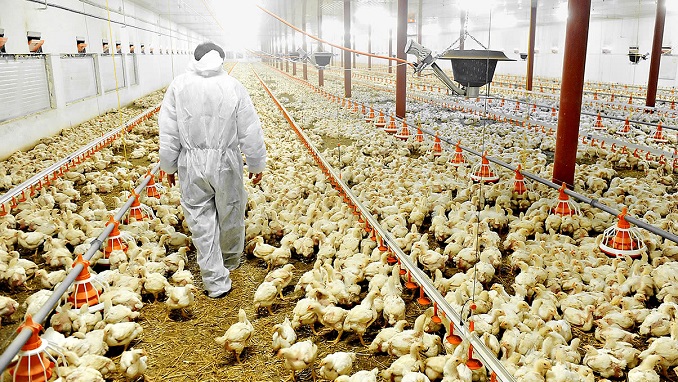 A temporary restriction on the import of poultry from Russia has been imposed in Kazakhstan, the country's Ministry of Agriculture said a message, according to Trend news agency.
The Ministry's Veterinary Control and Supervision Committee was lead to such a decision due to new outbreaks of the highly pathogenic avian influenza virus, said the message.
The avian influenza virus has been found in Orlovsk, Rostov and Nizhny Novgorod regions of Russia.
Aside from poultry meat, the restrictions have been imposed on import of live chickens, hatching eggs, feathers, all kinds of poultry products that have not undergone heat treatment (at least 70 ° C), feed and feed additives for birds, as well as hunting trophies not treated with taxidermist.
Moreover, Kazakhstan has imposed restrictions on the import of equipment used in the Orlovsk, Rostov and Nizhny Novgorod regions of Russia for bird slaughter and cutting.
Earlier this month, it was reported that Cherkizovo, the second-biggest broiler meat producer in Russia, has culled all poultry stock at the Vertunoskyi poultry farm in Penza Oblast due to an outbreak of Avian influenza.
Russian veterinary body Rosselkhoznadzor confirmed that AI originally emerged in smallholdings in the Penza region. As of 27 June, AI outbreaks were also confirmed in the Kursk, Samara and Orel regions, while the exact number of poultry farms affected is yet to be revealed. After conducting laboratory tests, Rosselkhoznadzor issued a statement, saying that the identified strain of the virus posed no danger to human health.
Aside from Kazakhstan, poultry imports from the affected regions of Russiahave been restricted by the EU, Belarus and the UAE.