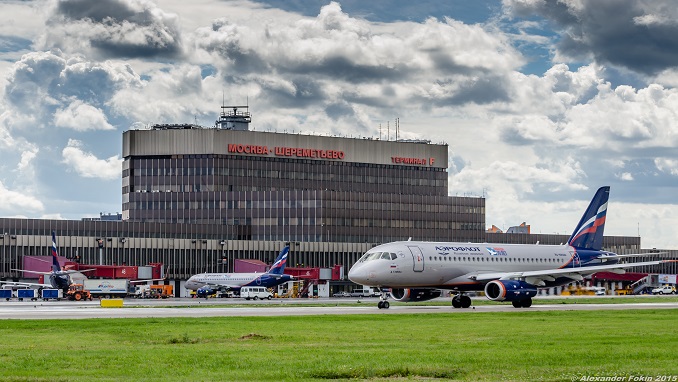 Stockholders of Sheremetyevo International Airport on Monday held their annual meeting (JSC SIA) during which they approved the annual statement for 2018, elected a new Board of Directors, and made decisions on a number of matters, Ruaviation reports.
Last year, Sheremetyevo became one of the world's largest airports with annual passenger traffic of over 40 million people a year, marking 2018 as a very important year for the airport, which likewise saw the development of some large-scale infrastructure projects.
Among them is the reconstruction of the Northern Terminal Complex. Among the facilities built and commissioned are Terminal B, an inter-terminal passage connecting the Southern and Northern terminal zones, and the Moscow Cargo freight terminal.
Finishing the construction of Terminal C by the end of this year is part of the short-term plan and the project for the second stage of it has already been carried out. A third independent runway is likewise expected to be commissioned this year as part of the federal program Development of the Russian Federation Transport Infrastructure.
In 2018, Sheremetyevo also saw record growth across its main performance indicators, passenger traffic increased by 14.3% compared to a year before, as well as the number of takeoffs and landings, all the while keeping its place as a global leader in the punctual performance of flights. As a result, Sheremetyevo International Airport ranked second in Europe among airports with annual passenger traffic of more than 25 million people.
All of this was due to the opening of 37 new destinations, additional development of the route network of Aeroflot and other aviation partners and the arrival of new airlines.
Sheremetyevo also saw an increase in its cargo turnover of 5%, becoming a leader among the Moscow Air Hub airports. The airport revenue, too, experienced a growth of 12.2% compared to a year before and the gross profit of JSC SIA in 2018 was 21,347 million rubles, surpassing 2017 by 15.3%. The overall net profit of the company at the end of the year was 7.7% higher than in 2017.
The stockholders elected a new audit committee of JSC SIA and approved Ernst & Young LLC as its auditor for 2019.