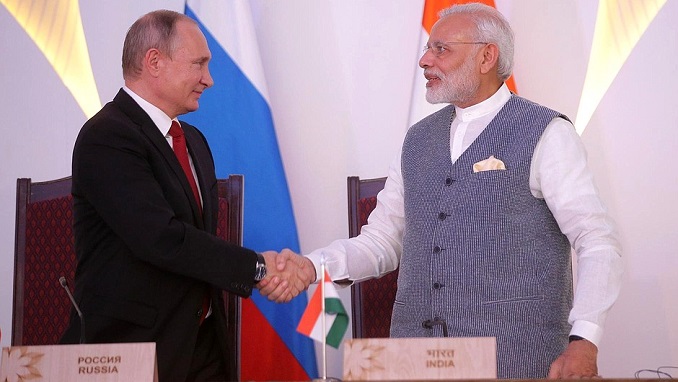 The Indian government is likely to pay for Russian arms in euros in order to bypass the threat of U.S. sanctions for purchase of military hardware, the Economic Times reported citing sources.
According to the report, the payments will be made to a Russia-nominated bank, with state-run lender VTB reportedly agreeing to the said euro transactions, the newspaper wrote.
Earlier, India used the rupee-ruble route to carry out the existing defense transactions, hoping that it would allow it to dodge the sanctions for the military hardware purchases, which include a $1.5 billion contract for the S-400 air defense missile system.
Washington has repeatedly threatened Delhi with sanctions if the government decides to go through with the planned purchase of the S-400.
According to the report, India has to pay over $4 billion to Russia this year, with the biggest contract being that of the S-400 system, followed by the Chakra III submarine lease and procurement of four frigates for the Indian Navy.
Russia-based VTB Bank is ready to open a European account, while the Indian bank selected for the transaction of payment will have the least exposure to the U.S. dollar, the report added.
Last year, VTB Bank had processed an over $12 billion investment into India's Essar Group, saving it from bankruptcy.