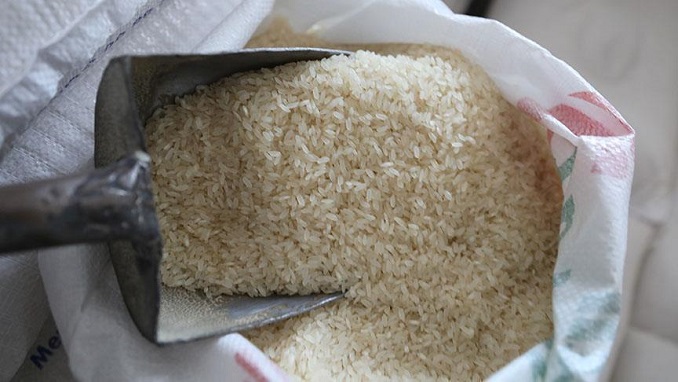 A Pakistani government official said on Monday his country expects Russia to lift a year-long ban on rice imports from Pakistan, as concerns about phytosanitary standards have been allayed, brightening prospects of reopening a $50 million market, The News writes.
According to the Trade Development Authority of Pakistan, the Russian government is likely to lift the ban on grain imports from Pakistan, as state-owned Department of Plant Protection implemented the compliance program for export of rice to the Russian Federation.
"The implementation of compliance program will ensure export of pest-free grains to Russia," the official said, requesting anonymity.
The Department of Plant Protection has sent a detailed report to Federal Service for Veterinary and Phytosanitary Surveillance of the Russian Federation, elaborating measures that have been taken to prevent the proliferation of the Trogoderma granarium, also called cabinet or khapra beetle, in products supplied to milling, processing, storage, and packaging facilities in Russia.
Earlier this year, Russia had imposed a temporary ban on import of rice from Pakistan on a claim that khapra beetle was found in a batch of rice. After the ban, Russian side had asked for information on measures taken to prevent the proliferation of the beetle in products supplied to Russia and information about zones in Pakistan free from the beetle.
"Russian side has been informed that there is no specific area in Pakistan, which is free from Trogoderma granarium beetle," the official said. "The implementation of compliance program will help in exporting pest-free rice to Russian Federation. Russian side has also been requested for a meeting of experts of both sides too."
Pakistan exported approximately 35,000 tons worth $40-50 million of rice and other grains to Russia per annum.
Rice is one of the main exports of Pakistan, bringing the country more than $2 billion in a year. According to the latest available numbers, exports from Pakistan to the Russian Federation in July 2019 increased 15.14 percent and equaled $24.15 million as opposed to $20.97 million in the same month of the previous year.