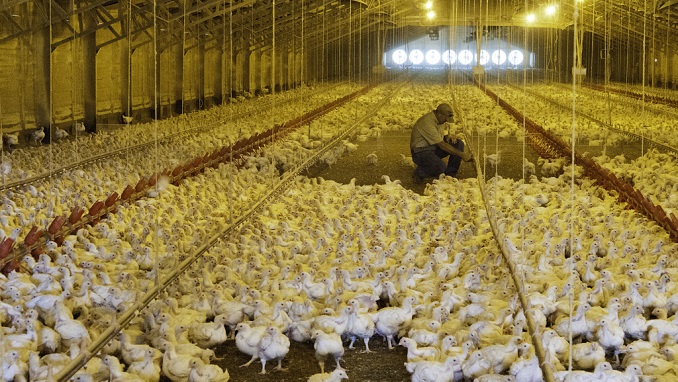 Continuous outbreaks of swine flu are forcing China to look for pork alternatives, and Russia is looking to seize on the opportunity for more poultry exports, Bloomberg reports.
Analysts say China could lose 30% of its pigs to African swine flu, a deadly disease which has spread to neighboring countries and led to more than 1 million pigs being culled. Russia, on the other hand, is sending poultry to China for the first time since the Soviet era. Moscow has an ambition to become a global player and the move could be a big step forward for Russia's poultry industry, Bloomberg writes.
"We expect China to be among our main customers," said Andrei Terekhin, head of the export department at Russia's Cherkizovo Group, which plans to ship poultry to China soon. "The situation is favorable for entry to the market."
After doubling poultry output in the past decade to rank as the No. 6 producer, Russia may already be able to meet some of China's needs. For example, it's chicken exports last year were equal to a third of Chinese imports.
It'll likely take time to seriously challenge major shippers like the U.S., Brazil and European Union, but last month's sale of chicken wings could be a warning of more competition for exporters hoping to send more to China.
Russia still imports a bit more chicken than it exports, and until earlier this decade didn't produce enough chicken to warrant sales to China. But after six years of talks — clouded by Russian outbreaks of bird flu — China last year agreed to allow imports.
Agribusiness holding Miratorg sent 54 tons of wings to China in April, and the Russian National Meat Association said the country could send tens of thousands of tons there within a couple of years.
U.S. Department of Agriculture forecasts that China's poultry imports will jump 68% to 575,000 tons this year.