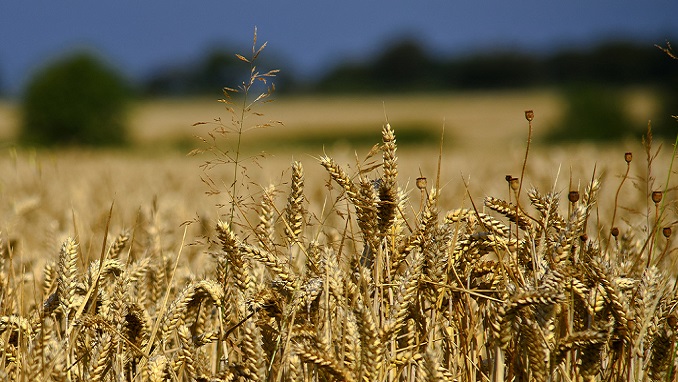 Russian wheat prices rose last week as concerns about damage to crops from dry weather in the U.S. Plains boosted prices for certain types of western wheat, analysts said on Monday.
Seasonally lower supply from Black Sea competitor Ukraine, coupled with strong demand from Moscow's traditional buyers, also supported prices for Russian wheat, Reuters reported.
Black Sea prices for Russian wheat with 12.5 percent protein content for March delivery were at $207 a tonne free on board (FOB) at the end of last week, up $4 from a week earlier, Russian agricultural consultancy IKAR said in a note. 0#IKAR
SovEcon, another Moscow-based consultancy, quoted FOB wheat prices in the Black Sea area up $6 at $209.50 a tonne. It pegged maize (corn) prices up $7 to $190 and barley prices – up $11.50 to $217 per tonne.
The growth in prices for the Russian grain is, however, limited by high stockpiles after a record crop in 2017.
Russia's grain stocks at farms and procurement and processing companies, excluding small farms, were up 19 percent from a year earlier at 42.2 million tonnes as of Feb. 1, data from state statistics service Rosstat showed.
As of Feb. 28, Russia had exported 34.6 million tonnes of grain since the start of the 2017/18 season on July 1, including 27.1 million tonnes of wheat, the Agriculture Ministry said. Grain exports were up 41 percent compared with the same period the previous season.