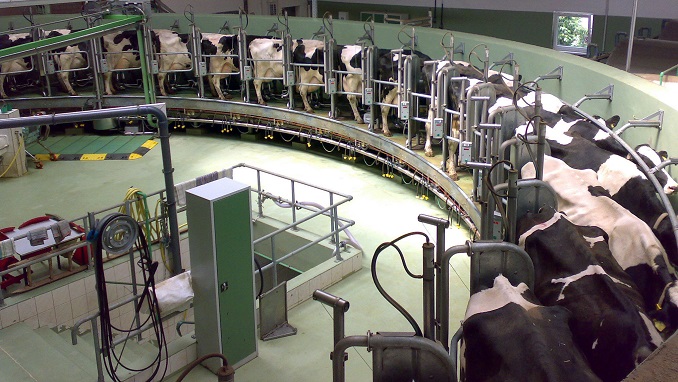 The EkoNiva holding company, Russia's largest milk producer, is preparing to enter the market of finished dairy products, Top Agrar reports.
The holding is the largest milk producer in the Russian Federation, in the first nine months of this year produced more than 350 thousand tons of milk, which is more than in the whole of last year. At the first stage, EkoNiva is expected to process 600 tons of milk per day.
Ekosem-Agrar, the German holding company of Russian milk producer EkoNiva Group, benefited from business conditions in Russia and further accelerated the growth of its business segments. The company was able to double not only its agricultural land but also its milk output in the past 18 months.
Milk prices in Russia, which stayed low in the first half of the year, have picked up again since the summer and currently stand at about $0.43, while the government continues to subsidize investments in the dairy sector.
To leverage these benefits, Ekosem-Agrar started construction of another 14 dairy cow facilities for more than 45,000 animals this year, most of which will be completed before the end of the year.
"Low-interest loans and non-repayable investment grants have been secured to finance these investments, which allows the facilities to generate positive cash flow after a short period. The constant increase in raw milk production goes hand in hand with the systematic expansion of the milk processing facilities with the aim of becoming the first vertically-integrated manufacturer of dairy products that is active throughout Russia in the medium term," the company said.