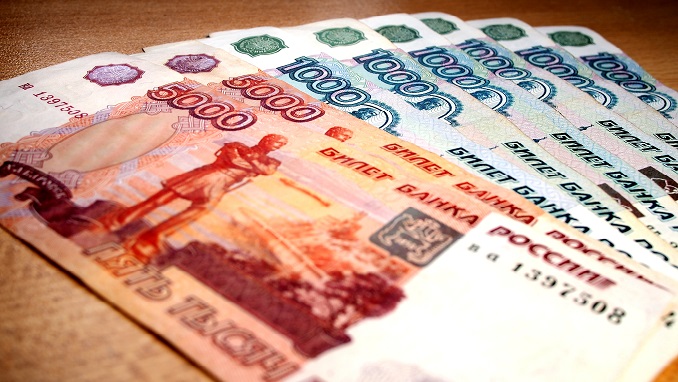 The Russian currency gained value in early trade on Thursday while government bond prices rallied as oil prices rose and fears of more imminent U.S. sanctions faded.
Having posted its biggest one-day gain in three months on Wednesday, the rouble was up 0.6 percent to 66.62 against the dollar as of 0715 GMT, Reuters reported.
The rouble regained ground on media reports that the United States might not have enough time to impose fresh sanctions against Moscow by the end of this year. Earlier this week, the Russian currency slid to this month's lows of 68.28 versus the dollar.
The recovery on Wednesday and Thursday boosted demand for Russian treasury bonds, known as OFZs, and let the finance ministry sell all OFZ bonds on offer at weekly auctions on Wednesday.
Demand for the bonds is seen as a gauge of market sentiment, as lingering uncertainty about whether Washington would impose sanctions on holdings of Russian state debt is affecting the market, analysts said.
According to ING, Russia's strong current account surplus in October of $12.3 billion amid frozen FX interventions has helped strengthen the ruble.
"Further strengthening by the end of the year is possible but subject to risks related to private net capital outflows ($10.1 bln in October) and weak OFZ portfolio flows on Emerging Market and Russia-specific risks," ING analysts said.