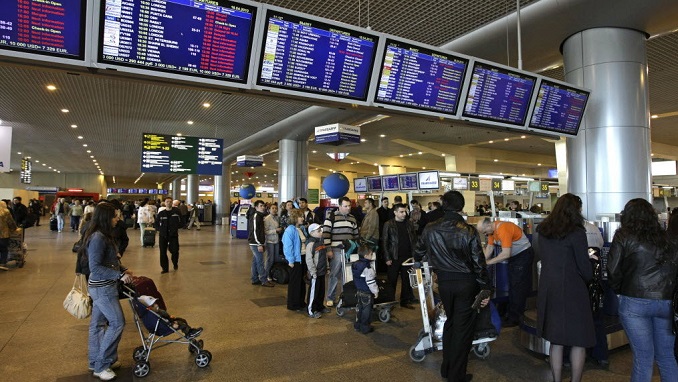 China and Russia are investing billions of dollars into attempts to produce aircraft capable of sparring with western giants Boeing and Airbus in both the wide-body and single-aisle sectors, Australian Aviation reports. 
One contender is the CR929, being developed by the China-Russia Commercial Aircraft International Corporation (CRAIC), a joint venture between the Commercial Aircraft Corporation of China (COMAC) and Russia's United Aircraft Corporation (UAC).
When the project was launched in May 2017 it would be accurate to say that the western aircraft manufacturers were hardly shaken to the core. On the other hand, there is little doubt the challenge is in the pipeline, the report says. 
An important thing about all Chinese and Russian planned and ongoing aircraft projects is that while they are hailed as being major planks in the advancement of their countries' aerospace industries, the vast majority of components, including the engines, come from western manufacturers, Australian Aviation writes.
For example, review of the components in the C919 shows that the engines are CFM Leap-1 with other imported systems including the APU (auxiliary power unit) from U.S. giant GE, the flight control system and the fuel system from Parker Aerospace, electrical systems from Honeywell, the weather radar from Rockwell Collins, wing anti-icing from Liebherr of Germany, engine thrust reversers from French Aircelle and tyres from Michelin in the U.S.
The Sino-Russian joint venture CRAIC disclosed in February it was close to finalizing a decision on the engines for the CR929. The choice is between upgraded versions of General Electric's Genx and Rolls-Royce's Trent 1000. CRAIC is expecting fuel efficiency of the powerplants to be improved by at least 10 per cent. Requests for proposals to supply other elements, such as avionics, computer management systems and landing gear have also been issued with decisions expected to be made through this year.
Overall, the cost of the CR929's development has been put at around $28.5 billion. The initial version – a full-size model was on show at last year's Zhuhai Air Show – is the CR929-600, configured for 280 passengers in a three-class configuration or up to 400 in a single class. The range is 12,000km (6,490nm) with a maximum takeoff weight of 242 tons. Similar in length to the Airbus A330-900, the aircraft does have a wider cabin designed for nine across seating rather than eight in economy.