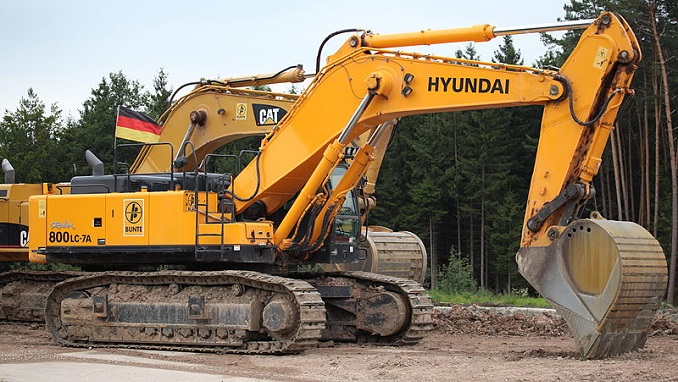 South Korea's Hyundai Construction Equipment Co., an equipment producer under Hyundai Heavy Industries Group, said that it has clinched a $30 million order from Russia, Yonhap News reported last week.
The company will supply 300 units of construction equipment, including 260 excavators, to a Russian customer by the end of this year. Hyundai Construction Equipment said that it has recently won the package of orders worth $30 million from a Russian client company.
The figure is equivalent to 35 percent of the total sales made by Hyundai Construction Equipment in Russia last year, and the company will manufacture these equipment at its Ulsan plant and deliver them to its customers sequentially by the end of this year.
Hyundai Construction Equipment entered the Russian market in 2008. It is one of the leading construction equipment brands in the country, along with Japanese competitors Komatsu and Hitachi Construction Machinery.
The company has been continuously increasing sales of construction equipment such as excavators and wheel loaders in Russia and nearby Commonwealth of Independent States (CIS) markets every year to 403 units in 2016, 1,088 units in 2017 and 1,198 units in 2018. Last year, Hyundai Construction Equipment sold 1,198 units of construction equipment, up 10 percent from a year earlier.