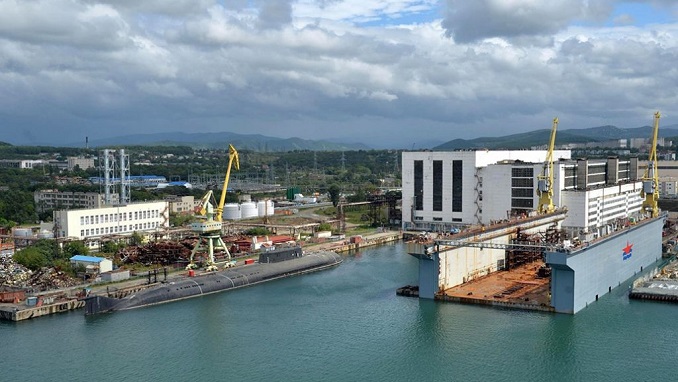 The construction of the second stage of Zvezda shipyard in the town of Bolshoi Kamen in Russia's Primorsky Region will completed in 2020, four years ahead of schedule, Portnews.ru reported citing Andrey Shishkin, vice president of Russia's top oil producer Rosneft.
"The finishing date of the second stage is 2024, though we will finish it in 2020, which will substantially speed up (the work)," he said at a meeting with Deputy Prime Minister and Presidential Plenipotentiary in the Far Eastern Federal District Yuri Trutnev on Saturday.
Zvezda Shipbuilding Complex is being created on the basis of the Zvezda Far Eastern Shipyard by the consortium of Rosneftegaz, Rosneft and Gazprombank. The project of the complex involves the construction of a heavy fitting dock, dry dock, full-cycle production facilities, and workshops for the construction of offshore marine equipment.
The shipbuilding complex Zvezda will produce large-capacity vessels, elements of offshore platforms, ice-class vessels, special vessels and other types of marine equipment.
The project includes rebuilding of a deep-water pier, Shallow and Southern embankments of the shipyard which is being built in Bolshoi Kamen, on the coast of the Ussuri Bay. The project was approved in February by Russia's General Board of State Expert Review.
Last week, it was reported that Rosnefteflot, a subsidiary of Rosneft, and the Zvezda shipyard signed a contract during the St. Petersburg International Economic Forum for the construction of a shuttle tanker Arc6 with a deadweight of 69,000 tons.
The contract provides for an option to build a second similar vessel. At the same time, a 20-year charter agreement was signed between Rosneft and Rosnefteflot.
The tanker will be used for safe export of oil and petroleum products from Trebsa and Titova fields.