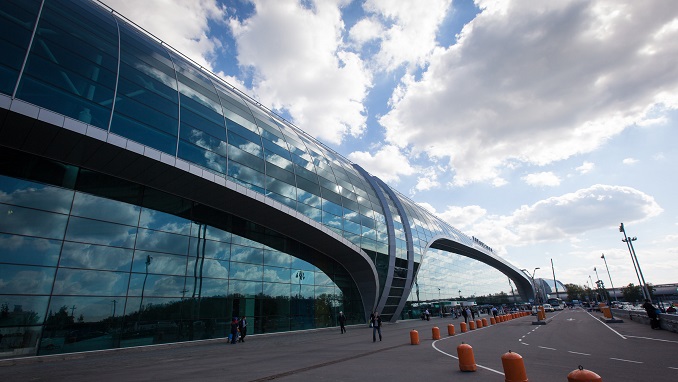 Russia's Federal Air Transport Agency issued a permit to Moscow's Domodedovo airport to open the first phase of a new segment of the passenger terminal (T2), RIA Novosti reported.
According to the airport administration, issuance of a permit for commissioning is a confirmation that the new terminal is ready for servicing flights.
"This is an official confirmation from the industry regulator that the new Terminal Facilities of Domodedovo are ready for passenger service. In the near future we will have the first flight in the new gallery," said Igor Borisov, Moscow Domodedovo Airport's general manager.
The airport's administration was in a hurry to finish the terminal before the soccer World Cup, a major sports event expected to draw millions of tourist to Moscow in the next month. A new gallery in the T2 segment, which will host international flights, will open ahead of the World Cup, it was announced. The terminal's overall area is 157,000 square meters, while the capacity will exceed five million passengers per year.
Over the past five years, the airport has invested a total of about $683 million in the development of the complex, the authorities said.
Domodedovo is one of Russia's largest airports. In 2016, it serviced 28.5 million passengers, with the most popular international routes from Domodedovo being Antalya (Turkey), Hurghada (Egypt), Sharm El-Sheikh (Egypt), London (U.K.) and Dubai (UAE). Among domestic destinations, passengers have mostly flown from Domododovo to St. Petersburg, Sochi, Yekaterinburg, Novosibirsk and Krasnodar.