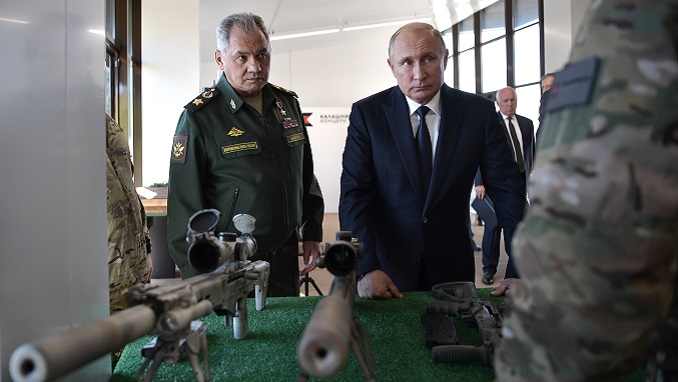 The latest sanctions imposed by Washington against Russian firms and individuals have increased tensions between Russia and the U.S. and has "thoughtlessly stirred up global instability," Russia's Deputy Foreign Minister Sergei Ryabkov has said according to TASS news agency.
Ryabkov made the remarks on Friday, a day after the U.S. State Department announced the blacklisting of nearly three dozen Russian people and companies with ties to military and intelligence agencies over Moscow's "malign activities."
"Each new round of sanctions proves our foe's complete lack of success in pressuring Russia with previous such attempts," Ryabkov said.
Ryabko described the U.S. sanctions as "futile" and said Washington "won't succeed in dictating terms" upon Russia.
"It would be not bad if they remembered about the concept of global stability which they are thoughtlessly undermining by whipping up tensions in Russia-U.S. relations," Ryabkov said. "Playing with fire is stupid and can become dangerous."
Among those targeted by the sanctions are the 12 Russian military intelligence officers indicted by Special Counsel Robert Mueller earlier this year for alleged meddling in the 2016 U.S. presidential election. Many of those named have also been sanctioned or blacklisted previously under different designations.
In all, 33 Russians and Russian companies were added to the blacklist, which also included Yevgeny Prigozhin, a Russian tycoon known colloquially as "Putin's chef" for the catering contracts his company has with the Kremlin.
Prigozhin's catering companies and a private military company known as PMC Wagner, whose fighters have turned up in conflicts in Syria, Ukraine, and Africa, were also sanctioned.