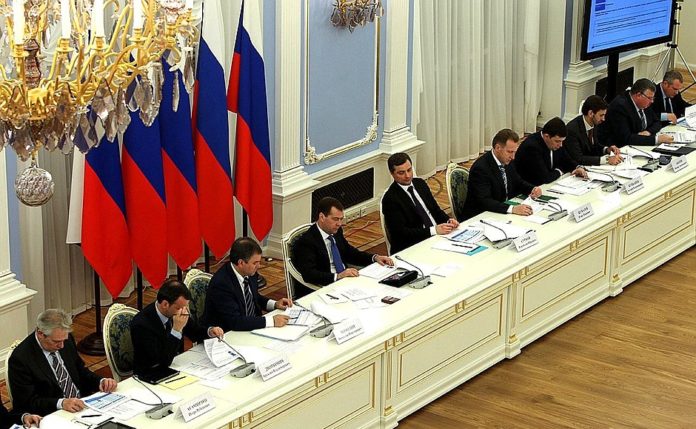 The U.S. State Department said it was blacklisting nearly three dozen Russian people and companies with ties to military and intelligence agencies, in its latest effort to punish Moscow for "malign activities," Politico reported.
Among those targeted by the effort, announced on September 20, were the 12 military intelligence officers who had been indicted by Special Counsel Robert Mueller earlier this year for alleged meddling in the 2016 U.S. presidential election.
Many of those named have also been sanctioned or blacklisted previously under different designations, meaning that the new measures were unlikely to have any significant effect.
In all, 33 Russians and Russian companies were added to the blacklist, which also included Yevgeny Prigozhin, a Russian tycoon known colloquially as "Putin's chef" for the catering contracts his company has with the Kremlin.
The actions follow up on a slate of sanctions the Treasury Department imposed in March over election meddling, and a round of sanctions the State Department announced in August over the attempted assassination in Britain of former spy Sergey Skripal and his daughter. Moscow has denied involvement in the poisoning.
Among the individuals and entities blacklisted are billionaire Yevgeniy Viktorovich Prigozhin and his companies Concord Management and Consulting LLC and Concord Catering.
Prigozhin and Concord were accused in a February indictment from special counsel Robert Mueller of funding the Internet Research Agency, which Mueller said worked for years to sew distrust online for American government officials to influence the 2016 election. The IRA was also blacklisted Thursday.
Prigozhin, Concord and the IRA were also hit with sanctions in March for their role in election meddling.