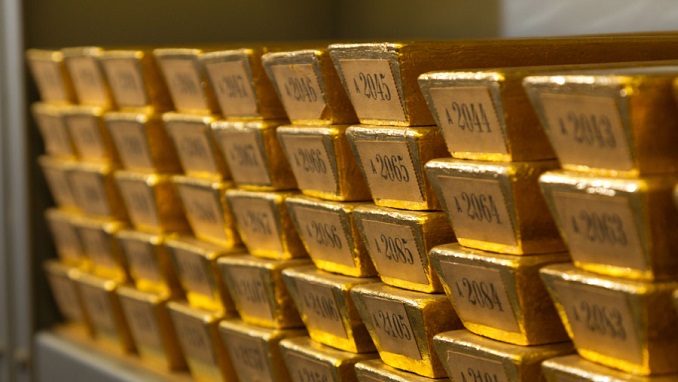 The amount of monetary gold in the international reserves of Russia have reached 64.3 million troy ounces (nearly two thousand tons), data from the country's central bank revealed according to RBK.
The total value of Russia's gold reserves in September is estimated at $77.26 billion, while in August this figure stood at $77.41 billion. In August, gold reserves amounted to 63.3 million troy ounces (more than 1,970 tons). Then it became known that the Bank of Russia in July increased the volume of purchases of gold to 840 thousand troy ounces (26.1 tons).
Russian authorities have gradually reduced the country's investments in U.S. public debt this year and have ditched most U.S. Treasury bonds. According to experts, part of the proceeds from the sale of funds went on gold purchases, as Moscow seeks to insulate the Russian economy from continuous Washington sanctions.
Meanwhile, Russia has been steadily increasing its own gold production. Pavel Grachev, the CEO of Polyus, the country's top gold producer, told Reuters earlier this month that the company is on track to boost production to 2.8 million troy ounces and to reduce its capital expenditure in 2019.
Polyus's 2018 production is on track to reach the upper end of its forecast range of 2.375-2.425 million troy ounces, Grachev said on the sidelines of the Eastern Economic Forum in the Russian Pacific town of Vladivostok.