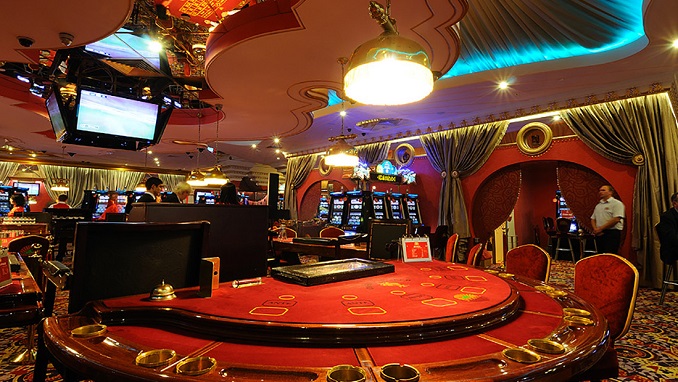 The deputy governor of Russia's Primorsky Territory, Andrei Larin, has said that the development of the Primorye Integrated Entertainment Resort (PIER) zone is one of the primary focuses of the local government, GGR Asia reported.
His comments were provided as part of a press release on the PIER project that was distributed by Primorsky Krai Development Corp. (PKD), which also confirmed the plans for an additional casino project for the Russian Far East development.
PIER sits about 31 miles from the Russian port of Vladivostok on the Pacific coast. The newly added casino has been dubbed "Shambala," and is a project of Shambala CJSC, a Russian firm that operates casinos in other parts of the country where gambling is legal. According to the press release, Shambala will include "a large-scale project of a hotel and entertainment complex" involving an investment of at least $128.5 million. It will also include a minimum of 270 hotel rooms and no less than 50 gaming tables and 500 slot machines.
Shambala will be constructed on two parcels of land that the Shambala firm won during an auction that ended May 28. The land measures 34.1 acres, and construction is scheduled to begin in September. Shambala was the only company to bid on the property.
Larin said that PIER "is of a great importance for the social and economic development of the region." He further stated that the local government is focused on "providing the most comfortable conditions for cooperation and any kind of support to our partners implementing tourism projects in the Primorsky territory."
According to a statement by Primorsky Governor Andrey Tarasenko, "[To] date, the amount of investment agreements concluded with investors [in Primorye] has almost reached [$1.115 billion]." Of that amount, "more than [$159 million] was realized already."
The only project already completed in the area is the Chinese Tigre de Cristal, which saw its first phase open in the fall of 2015. It is operated by Summit Ascent Holdings Ltd., which is currently working on the second phase of the project. According to PKD, Summit will present plans for phase two to local authorities this summer.