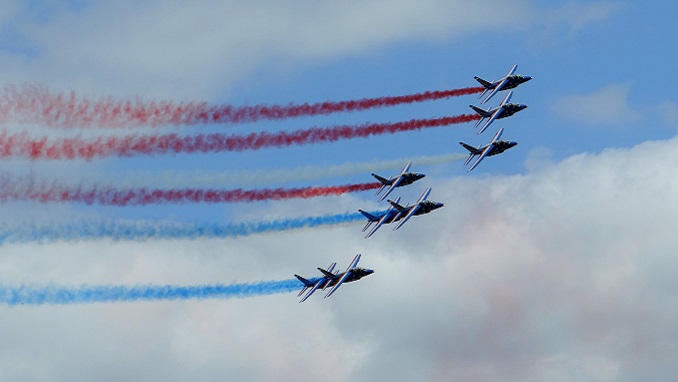 After a five-year hiatus brought on by Western sanctions, Russian aircraft manufacturers are taking part in the 2019 Paris Air Show which kicked off on Monday at the French capital's Le Bourget airport, Vedomosti reported.
The 53rd Paris Air Show, which will take place from June 17 to 23, is expected to once again bring together all the major players of the global aviation industry.
This year, the Russian aircraft industry will be represented at the show by amphibious aircraft and civilian helicopters.
Russia's United Aircraft Corporation (UAC) will showcase the Be-200ES amphibious aircraft which is mainly used for firefighting (it can take 12 tons of water on board), as well as for search and rescue, maritime patrol, cargo, and passenger transportation.
The aircraft will be presented at a static exposition and will also take part in the flight program. The main operator of Be-200ES is Russia's Ministry of Emergency Situations. The aircraft has been also exported to Azerbaijan.
"In recent years, we did not exhibit military equipment at Le Bourget and Farnborough for obvious reasons. Priority in the exhibition activities was shifted to the target markets of Southeast Asia and South America," UAC's representative said.
"This year we are showcasing the Be-200, which is the best in terms of characteristics for the class of amphibians. Such a plane may be in demand in the Mediterranean region which is suffering from seasonal fires," he said, adding that the Be-200 regularly helps with extinguishing fires in Europe.
Russian civilian helicopters will be shown at Le Bourget for the first time since 1989. Two multi-purpose Ansat light helicopters will be presented. They will be shown in both medical and VIP transport variants. The helicopters will be displayed at the static exposition and will take part in the flight program of the air show.