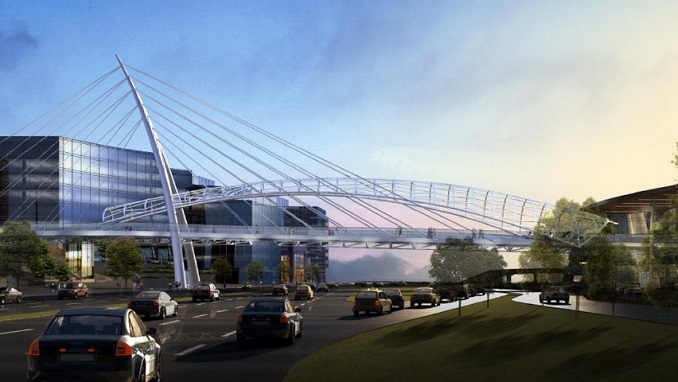 The company that built the controversial Kerch Strait bridge in Russia-occupied Crimea, Stroigazmontazh, is also ready to build a bridge to link Russia's Far eastern island of Sakhalin and mainland, RBK reports.
Billionaire Arkady Rotenberg, chairman of the company's board of directors, was speaking about the subject in an interview with the Rossiya-1 television channel on Sunday.
"We have formed a team of 30 best bridge building companies by now. Now we can do whatever we are required to," he said.
"If we are tasked to do that, I think we will be able to cope with such a task. At least, we have all the premises to cope," Rotenberg said when asked about his company's possible participation in the construction of a bridge to Sakhalin. "We will take part in a tender and if we are the best, if we are chosen, we will build it," he stressed.
Speaking at the Eastern Economic Forum (EEF) in Russia's Vladivostok on September 12, Russian President Vladimir Putin suggested possible volumes of freight traffic via a bridge to Sakhalin be looked at.
A project for the passage from Sakhalin to mainland Russia provides for two options: either a bridge or a tunnel. Now in focus is a project for a 580-kilometer railway bridge across the Nevelsky Strait. The overall cost of the projects net of VAT is 540.3 billion rubles (about $8 billion).