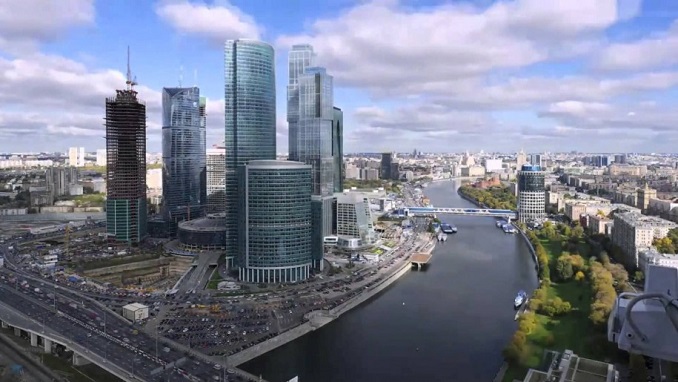 Despite Russia's worst year for equity sales in a decade, Russian companies remain committed to planned stock market listings in 2019, sources and bankers have told Reuters.
At least 10 Russian companies had been lining up for over $4 billion worth of initial public offerings (IPOs) this year in Moscow and, in some cases, London, the report says. But none have come to pass and 2018 will be the first year in a decade without a single Russian IPO.
Last year Russian companies raised about $8 billion from public equity sales, about $3 billion of which was from IPOs, including Oleg Deripaska's En+ listing in London and Moscow. The company manages Deripaska's energy and aluminium assets.
In April, however, Deripaska and his business were among those placed under U.S. sanctions in reponse to Moscow's alleged meddling in the 2016 U.S. election. Moscow has denied any wrongdoing. The United States has also promised a fresh sanctions package, known as the "bill from hell," designed to punish the Kremlin for what Washington described as malign activity and other international actions that Russia has denied.
The Russian stock market was hit hard by the April sanctions. Haulage company Globaltruck, which raised 3.85 billion roubles ($59 million) via its Moscow IPO last November, was trading at 102.5 roubles per share on Thursday, down 22 percent from the 132 rouble offer price.
"This year was marked by an increase in U.S. interest rates … It triggered big outflows from emerging markets starting from May," said Dmitry Brodsky, head of equity capital markets for Russia and CIS at Russia-focused investment bank Renaissance Capital.
"Quite a lot of companies continue to study the market or prepare to tap it … If the markets reverse, they could be ready in four to eight months."
Sanctions, emerging markets turmoil and rising U.S. Treasury yields, topped off by the continuing U.S.-Sino trade war, have all hit the Russian IPO plans, bankers say. Some companies that had been private business success stories – such as food retailer Magnit – became co-owned by state bank VTB. Others, including mobile phone operator Megafon, decided to delist their shares while only a handful of businesses held secondary share offerings.