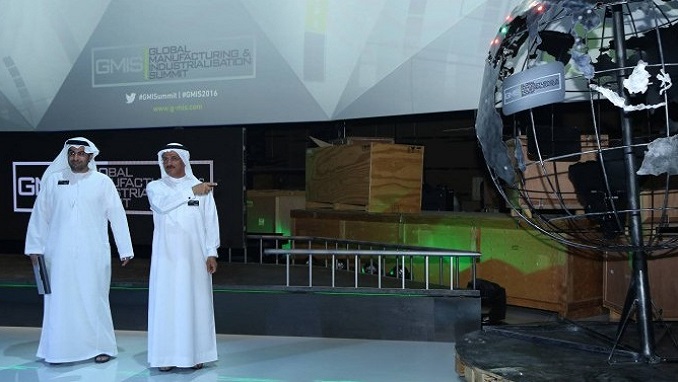 The Global Manufacturing and Industrialization Summit (GMIS) kicked-off on Wednesday in the Russian city of Yekaterinburg, with an attendance of over 2500 officials and dignitaries from all over the world, including leaders from the host country, the Russian Federation, the United Arab Emirates (UAE), China, Austria, and India, NIA news agency reports.
The second edition of the summit got underway with a light show and technology display featuring robots to tell the story of the evolution of industrialization. The show emphasized how technology, when inspired by nature, can offer the potential to bring about a major transformation of the manufacturing sector and for humanity.
Delivering the welcome address, Badr Al-Olama, Head of the Organizing Committee, focused on how we must turn to nature for inspiration as we develop new technologies in order for us to be able to provide a path to a more sustainable future for humanity.
"As custodians of the planet, we have a collective responsibility to protect it for all humanity. In an era in which the general talk is of smartphones, smart cars, and smart homes, it is smart thinking that is needed to turn a serious mind to our relationship with one another, and with society as a whole. The early seeds that were planted at the Paris Climate Accord are now taking root. We must not let ourselves stray away from the commitments that were made; commitments that were made with future generations in mind," Al-Olama said.
Dmitry Kozak, Deputy Prime Minister of the Russian Federation, delivered a special address to delegates, welcoming them to Russia and emphasizing Yekaterinburg's 'rightful claim' to being the country's industrial capital thanks to its established manufacturing base. Kozak stressed that the GMIS serves as a platform to "strengthen industrial manufacturing cooperation and provide for a coordinated understanding of the future at a time when economic competition and rivalry was creating uncertainty."