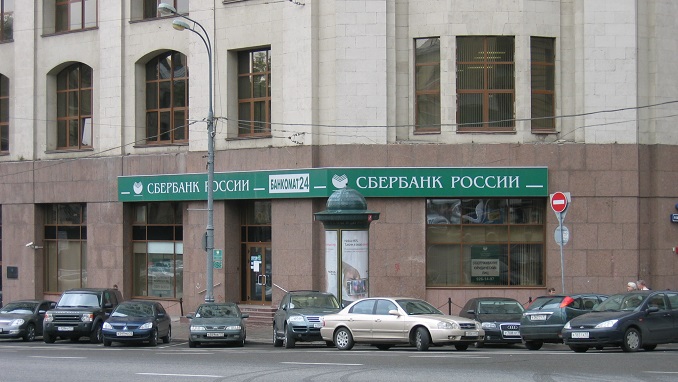 Sberbank, Russia's biggest bank, has opened a branch of its Cypriot business in the heart of London in order to avoid the fallout of a potential no-deal Brexit, bne IntelliNews reported.
Sberbank, the Kremlin's bedrock lender with about 46% of the nation's deposits, quietly opened a London branch of its Sberbank CIB Cyprus unit a little over a year ago at the same Fleet Street address as its UK headquarters.
According to the report, the move will allow the lender's traders in London to continue to offer services across the entire European Union if Britain, under the stewardship of its new Prime Minister Boris Johnson, decides to leave the European Union without any deal.
The bank outlined the impact various "exit scenarios" would have on its business in a recent filing to UK Companies House.
"If the company loses its ability to "passport" freely into EU countries, it would be prevented from accessing its EU-domiciled clients," explained Sberbank UK in the filing. "The planned mitigation for such an eventuality would be to offer clients the facility to face another group company, most likely SIB (Cyprus) Ltd directly or through its London branch, prevailing regulatory regimes permitting."
The crucial issue of passporting has prompted scores of banks, investment managers and insurers to open subsidiaries and offices in well-positioned EU capitals such as Frankfurt, Dublin and Paris. In May, it was reported that VTB, Sberbank's state-controlled rival, was relocating several business lines and some of its London personnel to Frankfurt.
The bank's filings show that Sberbank, led by President Vladimir Putin's former Economy Minister German Gref, is in fact doubling down on London by consolidating more of its investment banking functions there.
"Notwithstanding Brexit, it's a bold move by Gref considering how Russian banks in the Square Mile have been decimated by sanctions and a drive by UK authorities to clean up dubious "Londongrad" money," bne Intellinews writes.
Relations with Moscow also sank to a new low last year after the UK expelled 23 Russian diplomats, whom the government said were "undeclared intelligence officers," after accusing Moscow of using a nerve agent in the attempted murder of former Russian spy Sergei Skripal in Salisbury.