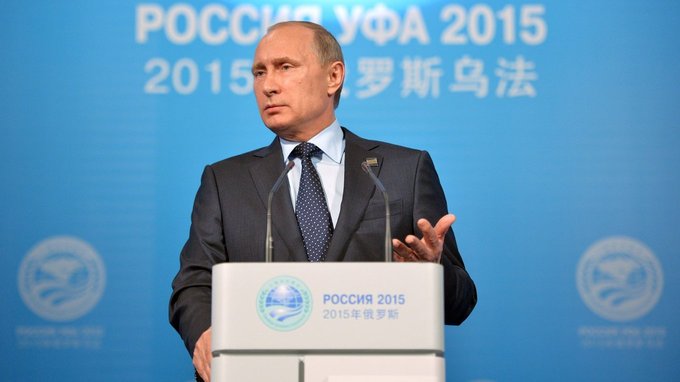 Last week, the U.S. Treasury released a highly-anticipated list of wealthy Russians with close ties to the government of Vladimir Putin. It was intended to help policymakers decide on a new round of sanctions against Russia for both the country's meddling in the U.S. presidential election and its annexation of Crimea.
The list contains the names of many Russian oligarchs who were already exposed for being a part of a global offshore investment scheme revealed in the Paradise Papers, the largest set of leaked confidential documents relating to offshore investments, published by the International Consortium of Investigative Journalists (ICIJ) in November last year.
In response to questions from ICIJ about its oligarch list, the U.S. Treasury Department responded with a press release stating that, while the list it released was drawn from publicly available sources, it was submitted to Congress with "classified annexes" that contained additional information.
"This included links to corruption and international business affiliations of the named Russian persons," the release said. This classified material, the department said, "included links to corruption, and international business affiliations of the named Russian persons."
ICIJ's Paradise Papers and Panama Papers revealed extensive financial dealings with Russia's richest people and their connections to both American interests and tax havens around the world, underscoring the sensitivity for the Trump Administration of compiling an Oligarch sanctions list with any bite.
For instance, documents from the Paradise Papers revealed U.S. Commerce Secretary Wilbur Ross has had financial ties to at least three wealthy Russians appearing on the Administration's list.
Ross held a stake through offshore entities in Navigator Holdings, a shipping firm that receives millions of dollars from the Russian energy firm Sibur, a company owned by Vladimir Putin's close allies. According to the Commerce Department, Ross no longer has an interest in Navigator.
Two of its key owners are Kirill Shamalov (#66 in Russia, according to the 2017 World's Billionaires list), who formerly was married to Putin's youngest daughter, and Gennady Timchenko, a sanctioned oligarch whose activities in the energy sector, the Treasury Department said previously, were "directly linked to Putin." Timchenko is the fourth Russian on the Forbes list.
Another powerful owner is Sibur's largest shareholder, Leonid Mikhelson, who controls an energy company that was also previously sanctioned by the Treasury Department for propping up Putin's rule. Mikhelson, according to the Forbes list, is also the richest businessman in Russia.
Also appearing on the administration's list of wealthiest Russians are Alisher Usmanov (#5 on Forbes list), an Uzbek-Russian mining magnate, and Yuri Milner (#30), a star tech investor in Silicon Valley.
In November, ICIJ reported that the investment fund run by tech mogul Milner received $191 million in 2011 from a Russian government firm, VTB Bank, and invested that money in Twitter. Another state-controlled financial institution, Gazprom Investholding, funded a shell company that invested in a Milner-affiliated company that held roughly $1 billion in Facebook shares shortly before its 2012 initial public offering, documents show.