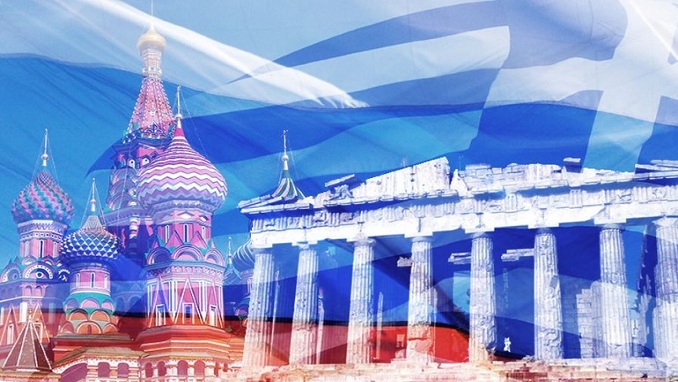 The Greece-Russia Year of Tourism 2017-2018, an initiative of the tourism ministries of the two countries, wrapped up last Friday with a big music and dance event held at the Athens Concert Hall (Megaron), TASS news agency reported.
Greek Tourism Minister Elena Kountoura opened the event, saying that tourism unites people and nations, creates bridges of cooperation and opens new paths for growth, progress and prosperity.
"The end of the Greece-Russia Year of Tourism, at the same time, is the beginning of a new era in the tourism cooperation between our countries, between the Greek and Russian regions, with specific agreements to be followed in the development of thematic tourism products and the promotion of new destinations, very positive prospects and mutual benefits in the coming years," Kountoura said.
Russia's Ambassador to Greece Andrey Maslov delivered the greeting of the Russia's culture minister, Vladimir Medinskiy, and spoke warmly about the success of the Year of Tourism.
"The initiative highlighted in the best way the effectiveness of Russian-Greek relations," the ambassador said, underlining that through joint coordination the Greece-Russia Year of Tourism succeeded in bringing together regions, MPs, and businessmen from both countries to discuss tourism cooperation issues.
"These mutual beneficial contacts further enhanced exchanges and bilateral tourism. During the summer season, Greece remained one of the most popular destinations abroad for the Russians," Ambassador Maslov said, adding that the flow of Russian tourists to Greece this year is expected to be at the same level as last year.
According to reports, Greece expects to receive over 900,000 Russian visitors until the end of the year.