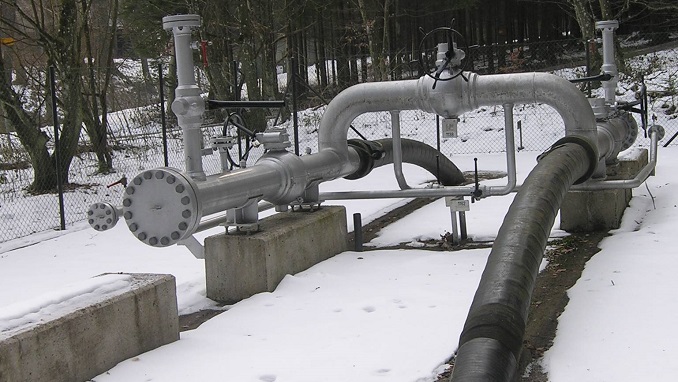 A new Russian gas pipeline to China will curb its appetite for LNG imports, having a ripple effect on markets since the latter's surging demand had led to price spikes globally, CNBC reports citing analysts.
The ambitious 3,000-kilometer pipeline — known as the 'Power of Siberia' — is being built by Russian gas giant Gazprom and will run from gas fields in Eastern Siberian to the Chinese border.
"The cost of this pipeline gas will be very competitive compared to LNG imports," Yanyan Zhu, general manager of trading at Chinese firm CNOOC, said on the sidelines of the CWC World LNG Summit in Lisbon.
As Russia's relationship with China continues to flourish amid ongoing economic sanctions and tensions with the West, experts say the newly-discovered cooperation will be beneficial for both sides.
"The relations between the Russian Federation and People's Republic of China are on the rise," President Vladimir Putin said in a welcome message at a Russian-Chinese Energy Forum in Beijing on Thursday. "An important part of these relations is energy cooperation which has lately received significant development."
Putin and Chinese President Xi Jinping organized the first Russian-Chinese energy forum during their meeting in June 2018, a meeting where the leaders vowed to pursue economic initiatives and to oppose the trade protectionism promoted by Donald Trump.
This perspective was articulated by the head of Russia's major oil company Rosneft, Igor Sechin, who spoke at the Russian-Chinese Energy Forum on Thursday. Sechin said that "certain aspects of the current political conditions in the world, increasing protectionism and threat of trade wars in the world economy serve as additional incentives to cooperate more closely and make decisions faster," according to Russian media.